Fist fight on United flight leads to F-16 escort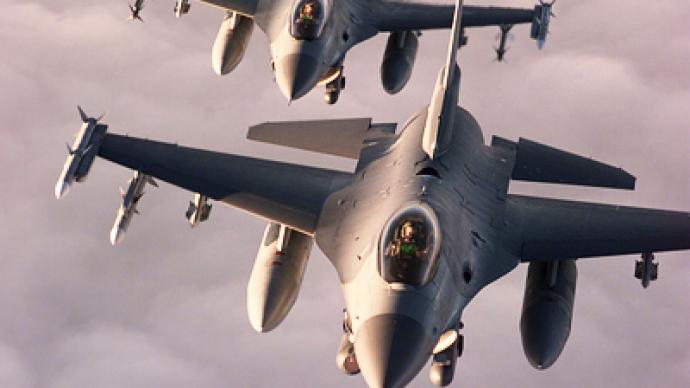 A fight broke out between two passengers on a United Airlines flight leaving Washington, DC bound for Ghana when one passenger reclined his seat, and the other got angry.
The two individuals got into a disagreement when one felt his space was being invaded by the other, who reclined his seat near the beginning of the long international flight. Witnesses said the individual behind the other slapped the other across the head when he reclined the seat and refused to return the seat to its upright position.As the fight broke out other passengers attempted to intervene and keep the two from fighting. Meanwhile members of the flight crew attempted to stop the commotion and informed the pilot there was an incident. The pilot then informed Air Traffic Control that there had been an assault on board the aircraft. Air Traffic Control scrambled F-16 fighter jets to escort the plane back to Washington for an emergency landing. Commenting on the need to scramble jets over a mere passenger scuffle, North American Aerospace Defense Command spokesperson Navy Lieutenant Commander William Lewis explained, "They were just following typical procedures when you have disturbances. It's pretty commonplace whenever there's an airspace violation."The jet was forced to dump fuel in order to land; otherwise the craft would have been too heavy. One on the ground the brawling passengers met with police officers and were released. "Officers determined that the incident didn't warrant pressing charges." Rob Yingling, spokesman for the Metropolitan Washington Airports Authority told The Washington Post.In the past however scuffles between passengers have ended in criminal charges. Passengers have been fined, barred from flying, and even been put in jail. It is quite surprising that those responsible for disrupting a flight, ignoring crew orders, forcing a plane to return, dump fuel and caused the US government to scramble fighter jets have gotten off without even an official warning.
You can share this story on social media: