UN committee 'deeply concerned' as US lets sexual abuse slide in religious groups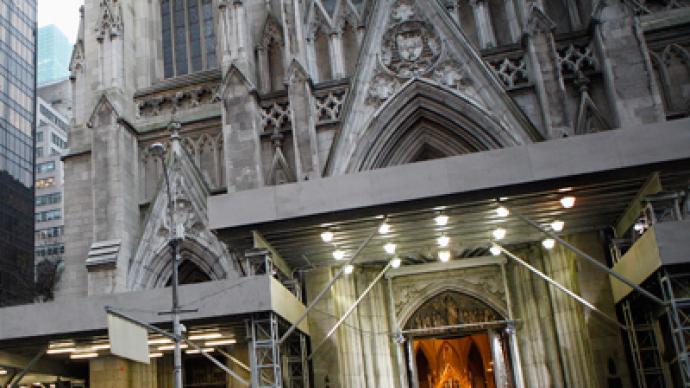 At a moment of turmoil for the Catholic Church following the resignation of Pope Benedict XVI, a UN committee is accusing American law enforcement of being soft on child sex abuse in religious groups – a problem infamously associated with the Church.
The United Nations Committee on the Rights of the Child stated in a February 2013 report that it was "deeply concerned" by systemic sexual abuse by higher-ups and staff of religious institutions. Most troubling was a "lack of measures taken by [American legal authorities] to properly investigate cases and prosecute those accused," partially because of "a lack of measures … to properly investigate cases and prosecute them."The report, adopted in Geneva during a routine review of US compliance with the 1989 Convention on the Rights of the Child on February 1, urged American law enforcement officials to create such measures in order to get to work revealing cases of sexual abuse and taking predators to court.Authorities from various religions have been accused and convicted of sexually abusing children, but none on the scale of the Catholic Church, which in the US alone has paid out some $2 billion in damages to victims of sexual abuse over the years. "The committee is deeply concerned at information of sexual abuse committed by clerics and leading members of certain faith-based organisations and religious institutions on a massive and long-term scale," the report continues.The problem of sexual predators in the clergy weighed heavily on Pope Benedict XVI, who after his publicly announced resignation, will step down as head of the Church on February 28. During his tenure the pope has visited and personally apologized victims the world over, but there is still a steady stream of new information about ongoing abuse within the Church.Britain's National Secular Society, a group that lobbies against privileged treatment for religious organizations at the UN, has accused Pope Benedict XVI of covering up abuse and getting in the way of the law. "We can only hope that his successor opens the secret files and treats victims with the respect they deserve," the group's chief Keith Porteous Wood said in a statement.Sexual abuse by Catholic priests and other Church clergy and staff have been reported since the 1980s, but became more widely-known after a culture of cover-ups and relocations for predators became the subject of American media scrutiny in 2002. Following the bad publicity, Catholic officials in many countries began taking measures to mitigate the problem, in part by preventing what it saw as potential abusers from being able to enter the priesthood.
You can share this story on social media: