UK divided by torture evidence row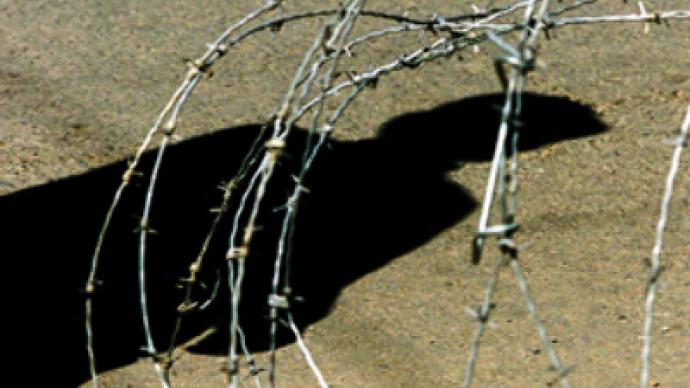 A scandal is brewing after a UK court blocked the release of intelligence documents concerning torture allegations made by a British resident held at Guantanamo Bay.
Foreign Secretary David Miliband has backed the decision, saying exposure of such information against the U.S. wishes could "cause real and significant damage to the national security and international relations of this country."
The US had threatened to withdraw intelligence cooperation with Britain if the papers were released. Miliband said the UK could not take that risk, and the court took his advice.
In response, the US State Department thanked Britain "for its continued commitment to protect sensitive national security information".
The ruling, however, has sparked heated debate in Britain, where some politicians and commentators are accusing Whitehall of kowtowing to Washington.
By agreeing to the US's demands, they say, the UK has compromised its reputation as a nation that abhors torture in any form.
This sort of publicity was inevitable, as many aspects of the bygone Bush Administration's anti-terror policies, and specifically those permitting certain types of torture, are despised as barbaric by the majority of people in the US and UK, according to polls.
Binyam Mohamed is the last recognised British resident held at the infamous American prison camp.
The Gitmo detainee was charged with conspiring with members of al-Qaeda to murder and commit terrorism on May 28, 2008. He denies the accusations and says evidence against him was obtained under torture.
The 31-year-old, an Ethiopian national who claimed asylum in Britain at the age of 16, was arrested in Pakistan in 2002 as part of the US-led war on terror.
According to the Pentagon, Mohamed travelled to Afghanistan in 2001 to attend terror training camps and to meet Osama bin Laden. The U.S. also says he took a bombmaking course and was conspiring to attack petrol tankers.
Binyam Mohamed himself claims Americans tortured him there for three months before sending him to Morocco where he was again subjected to torture. Finally he was sent to Guantanamo, where he has been kept since 2004.
In August 2007 the UK Foreign Secretary formally asked the U.S. administration to set Mohamed and three other UK residents free. The demand was only partially fulfilled – all except Mohamed were sent to Britain. The reason for the refusal to release him was security concern.
In May last year Mohamed wrote a letter to the British Prime Minister saying he felt "betrayed" by Britain and was thinking about suicide.
You can share this story on social media: