Two alligators, pole dancer and weed crop found during shooting investigation
Published time: 28 Nov, 2012 12:35
Edited time: 28 Nov, 2012 16:35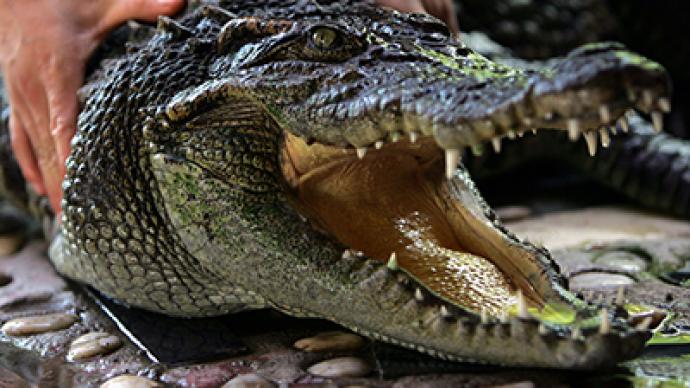 Police following up on a report of a shooting at a quiet suburban house in Washington State instead stumbled on a bizarre scene, which included two hissing alligators, a talkative stripper and a covert marijuana plantation.
(Photo courtesy of the Thurston County Sheriff's Office)
Thurston County sheriff's deputies were called to a house near the city of Olympia on Monday night after receiving reports of a shooting.
However, in one of the rooms they were greeted by the house owner's pets – two hissing alligators guarding a marijuana plantation.
The case unfolded into what one of the detectives called "a scene out of a Hollywood movie," according to local media.
While searching the house, the deputies found a full scale strip-dance pole and, even more surprisingly, an exotic dancer.
When they entered another room they were greeted by two five-foot (1.5m) hissing alligators that were supposedly guarding the owner's pot plantation.
But instead of resisting arrest or causing trouble, 41-year-old Darren Shore instead offered to help catch his pets and managed to cordon them off into a nearby bathroom.
When confronted by the deputies about the shooting, Shore said he had opened fire in self-defense after someone had tried to run him over. But police believe the man had actually shot at a car, the occupants of which were attempting to pull off a drive-by shooting.
The sheriff's spokesman said the hissing 'gators were left behind after taking the owner into custody for an investigation of attempted murder.
Police said they contacted Thurston County Animal Control officials, but did not know if Shore was breaking any laws by keeping the alligators.
They were left with some raw chicken feet in case they got peckish.