TSA spends millions on failed shoe scanning devices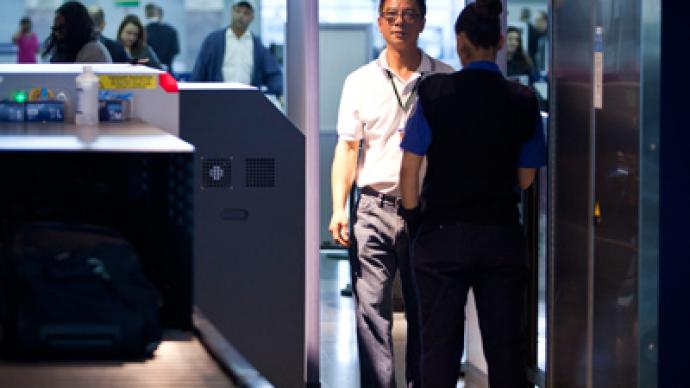 The US government has tested several scanning devices meant to detect explosives and weapons in passengers' shoes at airports. Millions of dollars later, the Transportation Security Administration has concluded the devices are ineffective.
The TSA has been testing shoe scanners made by companies in the US and abroad since 2007.One of the four shoe scanners tested by the TSA has already been implemented in airports in 18 countries. But in tests at various airports, passengers with metal weapons and explosives in their shoes were able to get through security unnoticed after passing through the scanners, the New York Times reported. News of the failure comes almost one year after Homeland Security Secretary, Janet Napolitano, promised that air travelers would eventually be able to keep their shoes on at security checkpoints."But over all, the machines we tested didn't detect all the materials we were looking for," Lisa Farbstein, a Homeland Security spokeswoman, told the Times. Michael Goldberg, president of an Israeli firm that created a flawed shoe-scanning device called Magshoe for the TSA, said there is currently no technology that can detect all of the chemical compounds used as explosives. While his machine detects metal, it does not pick up on plastic explosives. Current X-ray machines are also able to detect metal but cannot find explosive liquids or gels.Each "Magshoe" scanner cost the US government between $4,400 and $7,000, USA TODAY reported in 2010 – the scanners have been sold to airports in 18 countries, including Israel, China and Italy. A cruise ship terminal in Florida also purchased one of the flawed scanners to screen passengers, crew and vendors for explosives.The TSA also tested a shoe scanner by General Electric at Orlando International Airport and tried out two scanning machines by L3 Communications at Los Angeles International Airport. Both of the devices failed.While the four tested scanners failed to adequately detect weaponry and chemicals in passengers' shoes, the US government currently has a $1.4 million contract with Morpho Detection to try to create an effective shoe-scanning machine.Until a device is created that can detect all types of weapons and explosives, the TSA will continue to make air travelers take off their shoes."It's going to be a part of air travel for the foreseeable future," Farbstein said. Aside from having already cost the government millions of dollars, passengers will have to continue waiting in long lines at airports as those passing through security take the extra time to remove their shoes. "The removal of footwear takes time, reduces the efficiency of the checkpoint, creates safety concerns with footwear removal and contributes to passenger dissatisfaction," the TSA wrote in a blog post last year.In a 2010 survey, the association found that removing shoes was traveler's biggest complaint with the airport security process."It's certainly a disappointment that the (footwear-scanning) technology doesn't work," Erik Hansen, the travel association's director of domestic policy, told the Associated Press. "But you can't solve every problem with technology."And while the US government continues to spend millions researching and testing shoe scanners, passengers will likely continue to wait in long lines at crowded airports.