TSA ruins DisneyLand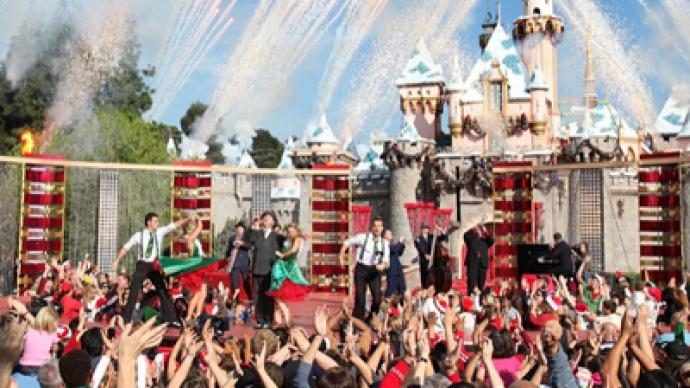 The TSA said recently that were changing their protocol involving pat-downs of youngsters, amid a series of scandals in which passengers of all ages have become the unlikely suspects of intense security screenings more and more frequently as of late.
The same day the Transportation Security Administration issued that statement, however, a six-year-old boy was pulled aside by officials and subjected to not one but two separate pat-downs. A Washington state youth was on his way to DisneyLand with his family when the TSA singled the child out. "They just treated him like he was a terrorist," the boy's father, Alex Long, told King 5 News.This comes on the same day that TSA spokesman Nicholas Kimball issued a statement saying that "As part of our ongoing effort to get smarter about security," they would be making a "policy decision" that would give security officers more options for resolving screening anomalies with young children.As officials patted the young boy town during two separate searches — supposedly after concerns arose about his handheld video game — it seems as if those new decisions are yet to be implemented throughout the TSA."Immediately after this happened, my son, I hugged him and he started crying and saying, 'I don't want to go to DisneyLand anymore,'" says the child's mother, Jenine Michaelis, to King 5 News.TSA has since responded and said they are looking into the family's complaints. It looks as if the Administration has another incident worth investigating in the meanwhile, as another ordeal last week has TSA officials scratching their heads.On Friday, JetBlue crew attendants were cleaning out the cabin on  Flight 1179 after landing in Newart Airport outside of New York City when they came upon a Taser left inside a seatback pocket.Now the FBI is investigating the incident, according to the TSA, but no other details have been made public as of yet.In the meantime, let this serve as a lesson to rebellious six year olds across America: Dangerous weapons? Yes. Video games? No.
You can share this story on social media: