Texas set to execute 500th prisoner
Published time: 25 Jun, 2013 20:38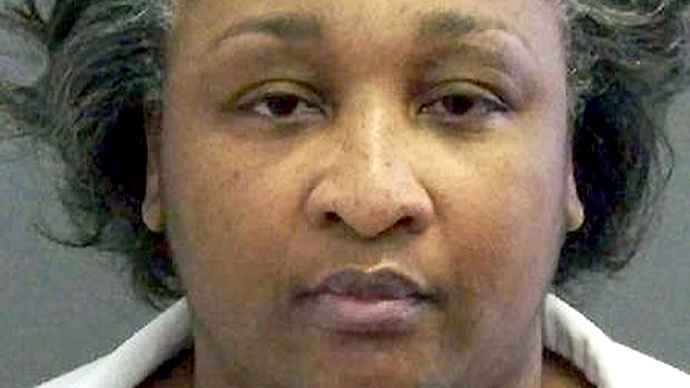 The state of Texas will execute its 500th death-row inmate since the Supreme Court ruled to allow capital punishment in 1976, marking a grim milestone for a state already notorious for its executions.
Texas has executed nearly five times as many people as Virginia, which executed the second-largest number of inmates since the late '70s. Capital punishment has been used in the state of Texas since 1819, but was suspended nationwide by the Supreme Court from 1972 to 1976. Altogether, the Lone Star State has executed about 1,250 people, all but six of which were male.  About 40 percent of the more than 1,300 executions carried out since 1976 occurred in Texas.
Kimberly McCarthy, a convicted murder, is scheduled to become the 500th Texas execution since the death penalty's reinstatement. The 52-year-old African-American woman was convicted of killing her 71-year-old neighbor with a butcher knife during a 1997 robbery, and will be the first female to be put to death in the US in three years. McCarthy will be the 13th woman to be put to death in the US since the reinstatement, and the fourth in her state. 
Her execution has already been delayed twice, and Defense Attorney Marie Levin is pushing to halt it again, arguing that Dallas County prosecutors intentionally excluded African-American jurors from her trial. But the Texas Court of Appealson Monday denied one request to block the execution.
If she receives her death by lethal injection on Thursday, her execution will mark a milestone event for Texas.
"I think you have (Texas) getting a reputation for being bloodthirsty, and that's not good," Mark White, the state's former attorney general and former governor told the Associated Press.
Seven other inmates are scheduled for execution over the next four months, and more than 280 convicted murders are still awaiting their punishment. The state executes an inmate about once ever three weeks.
Gov. Rick Perry has long defended capital punishment, and a 2012 poll from the Texas Tribune found that only 21 percent of residents were opposed to it.   
Texas executions are carried at a unit in the Huntsville Prison, 70 miles north of Houston.  The first man to be killed after the death penalty's reinstatement was Charlie Brookes, a convicted killer whose punishment was death by firing squad.
Thirty-two US states currently allow capital punishment. Texas, Virginia, Oklahoma, Florida, and Missouri, Alabama and Georgia have put the most people to death.  But the Lone Star State has executed more people than the next six states combined.
Dennis Longmire, a criminal justice professor at Sam Houston State University, told AP that the number of executions in Texas is "staggering" while other states abolish the death penalty or reduce the number of people who receive it. He says that "Texas continues to march to a different beat."