Texas sued for voter discrimination as fallout from Supreme Court ruling continues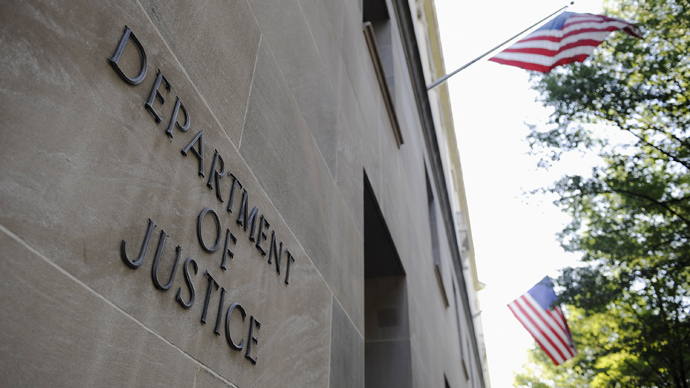 The US Department of Justice has filed suit against Texas in an attempt to halt lawmakers from enacting a new law that would prevent large sections of the population from voting.
State lawmakers in Texas and elsewhere quickly gutted the Voting Rights Act (VRA) of 1965, a historic Civil Rights legislation, after a June ruling from the US Supreme Court. The VRA required states with a history of voter discrimination, mostly in the southern United States, to submit any changes in election policy to the federal government for approval. 
Earlier this year, after federal monitors stopped dozens of would-be discriminatory policies dating back to 1965, the Supreme Court invalidated Section 4 of the VRA, a crucial section of the law that explained the formula used by Congress to identify regions of the US subject to extra scrutiny when local lawmakers try to change election rules. 
Section 4 was the precursor to Section 5, which gives the federal government the power to pre-clear any state or local changes in election rules that could potentially prevent minorities from voting. Section 5 remains intact but has been rendered largely irrelevant because of congressional inaction. 
One such law that used the Supreme Court decision as inspiration was Texas' photo identification law (known as SB 14). Federal prosecutors filed suit under Section 2 of the Voting Rights Act, which remains applicable after the June decision, saying that the photo ID law intentionally targets Texans who do not have access to such a document. 
A recent analysis found that at least 10 percent of registered voters throughout 27 Texas counties might be banned under SB 14. 
"In the voter ID lawsuit, the United States' complaint contends that SB 14 was adopted with the purpose, and will have the result, of denying or abridging the right to vote on account of race, color, or membership in a language minority group," the Justice Department announced in a Thursday statement. 
"The complaint asks the court to prohibit Texas from enforcing the requirements of the law, and also requests that the court order bail-in relief under Section 3 of the Voting Rights Act. If granted, this would subject Texas to a new preclearance requirement," it continued. 
Just as the federal government has begun to intervene, reports have surfaced about a Texas municipality that has proposed a plan that would effectively prevent Hispanic citizens from gaining political office. 
Johnny Isbell, the mayor of Pasadena - a Houston suburb - announced that his administration is seeking to replace two of the town's single-member voting districts with at-large districts. The strategy would favor wealthy candidates and disseminate minority voting blocs, according to an op-ed in the Houston Chronicle. 
"Historically, replacing districts with at-large seats has been used to discriminatory ends, and such moves are often blocked by the Department of Justice," the Chronicle editors wrote. "Only a few months ago, that would have been the case here. Not anymore."