Testimony labels George Zimmerman as racist; molester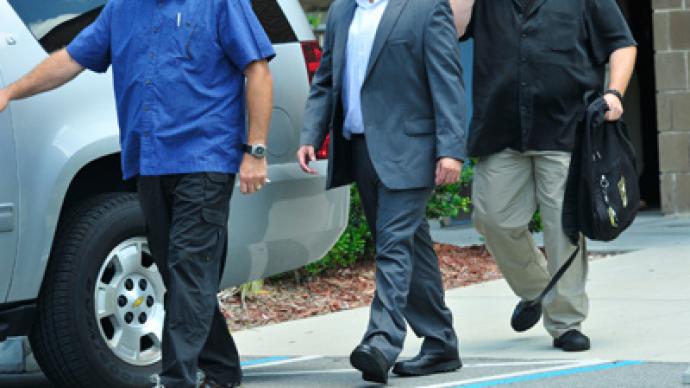 A childhood acquaintance of George Zimmerman now alleges that the confessed killer of Trayvon Martin molested her while both were adolescents and that the defendant's family are admitted racists.
Audio was released on Wednesday by the Florida State Attorney's Office in which a childhood acquaintance of George Zimmerman identified only as "Witness 9" makes a recorded statement to the court that contains shocking allegations about the neighborhood watch captain who is currently facing charges in the shooting death of 17-year-old Trayvon Martin. According to the audio, Zimmerman molested the woman for over a decade and both he and his family have a strong anti-black bias.Witness 9 insists that when she was six years old — and Zimmerman was two years her elder — "he would reach under the blanket and try to do things.""He would put his hands under my pants, under my underwear and basically just finger me," she adds in the testimony. Elsewhere in the recording, she admits that these actions continued for around a decade."This is the first time in my life that I not afraid of him," she says on tape.The witness also insists that Zimmerman and his family have a strong anti-black bias, despite claims from the accused that counter that allegation. She says that one of the reason she approached authorities to discuss her past with Zimmerman because she feared "he may have done something because the kid was black.""Because growing up, him and his family have always made statements that they don't like black people if they don't act like white people," she continues on tape. "They talk a lot of bad things about black people."A just completed probe conducted by the US Federal Bureau of Investigation concluded that Zimmerman is not racist, but the just released testimony alleges otherwise. The witness also adds that she recalls Zimmerman's mother telling her even in recent years something that suggested the family has a bias against African Americans."She said, 'I don't like Obama,'" the witness recalls. "And she said, 'Because he's black. I am a racist.' Just loud and proud."Attorneys for Zimmerman knew about the testimony and had filed a motion to keep it sealed, but Reuters reports that the motion was not finalized before a court-mandated deadline and the audio was released early Monday. Lawyers for the defendant intended to argue that the details of the confession should be kept private since they are incendiary and irrelevant to the Martin case.
You can share this story on social media: