Mike Tyson thinks George Zimmerman should be shot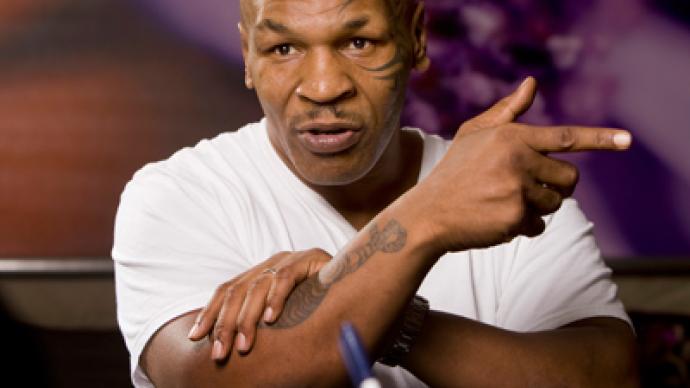 Yet another celebrity has chimed in to condemn accused murderer George Zimmerman, and this time the decree of disgust is being projected by America's favorite rapist/boxer-turned-pop-culture gadfly, Mike Tyson.
The always outspoken Mike Tyson — the former undisputed heavyweight champion of the world that is no stranger to being scorned by the American public — has commented on the death of Trayvon Martin. Zimmerman made his first courtroom appearance on Thursday after being charged a day earlier with second-degree murder, and in typical Tyson fashion, of course, the fighter is already discussing his distaste for the former neighborhood watch captain with only the most elegant of words."It's a disgrace that man hasn't been dragged out of his house and tied to a car and taken away. That's the only kind of retribution that people like that understand," reveals Tyson.In the sit-down with Yahoo, Tyson acknowledges that he doesn't know all the facts about the case, admitting, "I wasn't there, I don't know what happened." He does, however, believe that the widespread outcry against the delay in prosecuting Zimmerman has played an important role in the just-introduced murder charge, and encourages supporters of Martin to continue making waves."We have to continue tweeting, we have to continue marching, we have to continue fighting for Trayvon Martin. If that's not the case, he was killed in vain, and we're just waiting for it to happen to our children. He'll have gotten away with impunity," says Tyson.Zimmerman admitted to killing 17-year-old Trayvon Martin in Sanford, Florida on February 26, but avoided any prosecution until Wednesday this week when Angela Corey told the media during an impromptu press conference that the state was charging Zimmerman with second-degree murder.But tied to a car? The seems a bit harsh, even for the former champ that once infamously bit off the ear of rival Evander Holyfield during a televised fight. Don't worry, though — Tyson says there is another route too."Forget about him being arrested — the fact that he hasn't been shot yet is a disgrace. That's how I feel personally about it."And really, Mike, that's all America wanted to know.Zimmerman will have his next day in court on May 29.
You can share this story on social media: