Teen spends 3 years in infamous New York jail without ever being convicted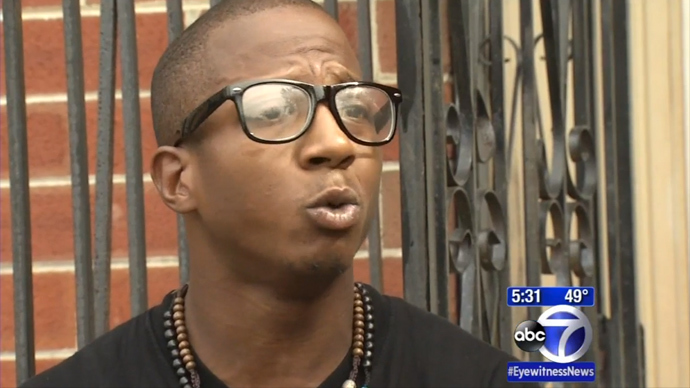 A young Bronx teenager spent three years in the infamously violent Rikers Island prison complex without ever being convicted of a crime.
Kalief Browder was initially arrested on his way home on May 14, 2010, after an unknown individual identified the teenager, then 16 years old, as the person who robbed him a few weeks prior. Browder was charged with second-degree robbery and, unable to post the $10,000 bail at the time of his arrest, was transferred to Rikers Island.
The case never went to trial, however, and Browder languished at Rikers Island until the charges were dropped without explanation in June 2013.
"No apology, no nothing," Browder said about his release to local WABC. "They just said, 'Oh, case dismissed. Don't worry about nothing.' What do you mean, 'Don't worry about nothing?' You just took over three years of my life."
More than two and a half years into his detainment, Browder was offered a plea deal that would have likely released him under a time served sentence. He did not take the deal because he did not want to admit guilt for the crime.
The Huffington Post reported that Browder filed a civil lawsuit in October against the Bronx District Attorney, the City of New York, the New York City Police Department, the New York City Department of Corrections and a multiple state-employed individuals.
His complaint claims that not only was he was "physically assaulted and beaten" by inmates as well as officers, but also that he was denied meals and spent more than 400 days in solitary confinement. The lawsuit also alleges that officers refused to allow Browder to continue his education, and that he attempted suicide a minimum of six times.
According to Paul Prestia, Browder's lawyer, the teenager also suffered from mental health issues.
"We need someone to be held accountable," Prestia told the Huffington Post. "This can't just go unnoticed. To the extent that [Browder] can be financially compensated -- although it's not going to get those years back for him -- it may give him a chance to succeed."
Browder is currently earning his GED, but Prestia added that he's "clearly way behind" where he should be at this point in his life.
The District Attorney's office would not comment on the case since it has yet to be closed, but Browder's claims about violence at Rikers Island echo the results of an independent review of the prison's mental health standards that was released this month. About 40 percent of inmates were found to be mentally ill, the use of force has tripled since 2004, and attempts at suicide and self-mutilation have gone up 75 percent. 
The review suggested eliminating the use of solitary confinement for mentally ill patients and recommended teaming up with a hospital to provide various therapeutic services.
You can share this story on social media: