North Carolina police shoot dead unarmed car crash victim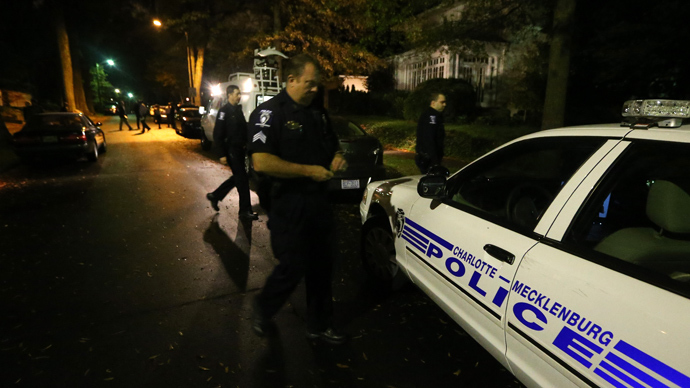 An African-American man in distress sought help from nearby police, who fatally shot him, thinking he was a threat. The victim's attorney believes his death could have been avoided had the color of his skin been different.
On Saturday morning, three police officers in Charlotte, NC responded to a 911 call from a woman, who said that an unknown male was knocking on the door of her house, local media reports. 
It was 2:30AM and the woman reported shutting the door into the man's face upon realizing he was not her husband. Police said she was completely unaware he had just suffered a car crash in the nearby woods.
When the patrol arrived at the scene, the man – later identified as Jonathan Farrell, 24 – rushed at the officers, causing them to believe that he may be dangerous. 
The policemen tried to neutralize the suspect with a Taser, but when it didn't work out, one of them used his gun, firing several shots.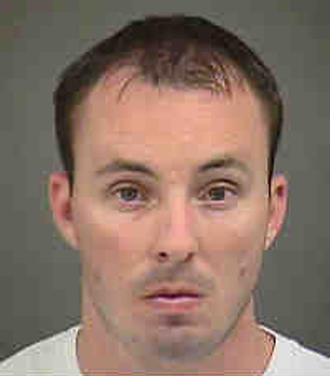 Farrell died of his wounds on sight. The body search revealed that he had no weapon on him.
Several hours later a wrecked car belonging to the deceased man was discovered at a nearby embankment.

The crash was serious as Farrell had to climb out of the back window of the vehicle, Charlotte-Mecklenburg Police Chief, Rodney Monroe, said.  

Monroe stressed at a news conference that he didn't think that the victim was trying to rob the woman, who called the police.

"I don't believe threats were made," the law enforcement chief is cited as saying by AP.

The investigators suggest that Farrell, who used to be a football player at Florida A&M University, may have been involved in an accident and was knocking on a nearby houses in order to get help.

Officer Randall Kerrick, 24, was arrested and charged with voluntary manslaughter for shooting the unarmed victim. 
"Our investigation has shown that Officer Kerrick did not have a lawful right to discharge his weapon during this encounter," a police statement also said, according to Reuters.

Kerrick, who has been with Charlotte-Mecklenburg Police since April 2011, is "pretty shook up" and "devastated" by what has happened, Monroe added.  

The two other policemen on the scene have been placed on paid administrative leave until the investigation of the tragic incident concludes. 
Attorney Chris Chestnut said he is seeking to obtain every piece of piece of police evidence from the shooting, adding that "If Mr. Farrell was not black or brown, wouldn't they have asked him a few questions before showering him with bullets?"
You can share this story on social media: