Conviction overturned after police illegally paralyze man, administer invasive probe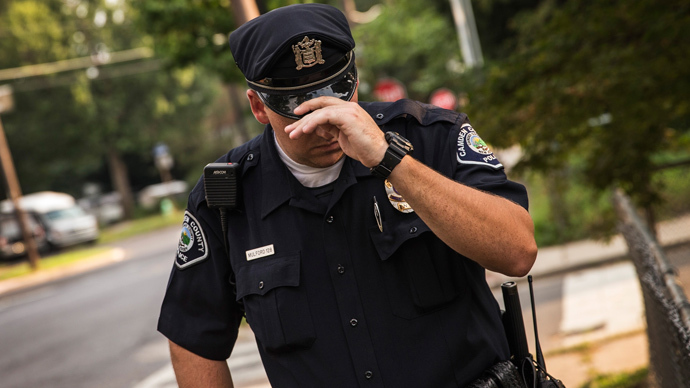 Police violated a suspect's Fourth Amendment rights when, in an attempt to find drugs on his person, they temporarily paralyzed him and administered an anal probe, a US federal court has ruled.
Felix Booker and his brother were driving through Oak Ridge, Tennessee in February 2010 when police stopped their vehicle. Smelling marijuana, police brought a K-9 unit to the scene, which alerted them to drugs in the car. Even though police are only authorized to give a ticket when finding less than 14 grams of marijuana, officers arrested Booker after finding .06 grams in his car. 

The suspect was booked for felony possession of marijuana and strip-searched at the police station. At that point investigators noticed Booker was "fidgeting" and a doctor threatened to temporarily paralyze him if he did not consent to an anal probe. 

Booker, who was handcuffed and naked except for a thin hospital apron, consented but doctors later testified that he still "clenched" during the invasive search. He was injected with a muscle relaxant with a tube forced down his throat to regulate his breathing. 

Dr. Michael LaPaglia then found 10.2 grams of crack cocaine hidden in Booker's rectum. The doctor estimated that Booker had been physically incapacitated for under ten minutes and strapped to a breathing machine for an hour. He was convicted of possession with intent to distribute and sentenced to five years in prison. 

The US Court of appeals for the Sixth Circuit, in a 2-1 ruling Monday, overturned his conviction and said that police could not use the drugs obtained from inside Booker against him because the paralysis, intubation, and anal probe were in clear violation of Booker's Fourth Amendment rights. 

An attorney for the police said LaPaglia, not officers, was responsible for the cavity search. The court, not entirely disagreeing, said police frequently took suspects to LaPaglia when they suspected drugs were in an individual's rectum and that they "effectively used Dr. LaPaglia as a tool to perform a search on Booker's person." 

The judges, as quoted by Think Progress, said a medical procedure of this sort does not "immunize the procedures from Fourth Amendment scrutiny" and that such cooperation between police and the doctor "is one of the greatest dignitary intrusions that could flow from a medical procedure." 

 In another recent incident of police testing the limit of "reasonable search and seizure," two Texas state troopers were indicted earlier this year for sexual assault and oppression after they were recorded searching a woman's anus and vagina when she threw a cigarette out of her car window.

You can share this story on social media: