Tax dollars spent on penis size/gay sex study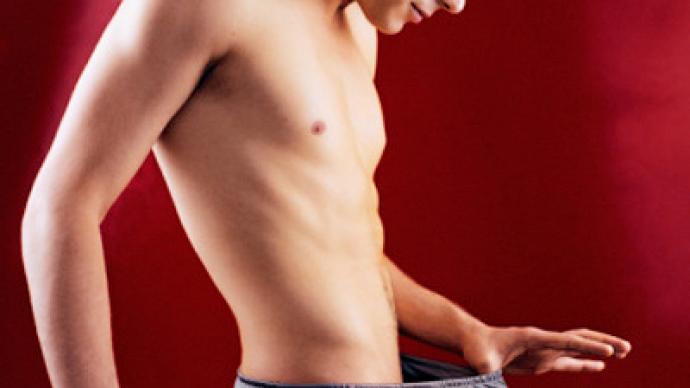 ­If you're wondering where your tax dollars are going, we have two words for you: penis size.
No, no, no. The Obama administration isn't investing in the infrastructure of novelty penis pumps and Joe Biden has barely begun to appear in late night infomercials for enhancement pills. Some recent whistleblowing by The Traditional Values Coalition, rather, has revealed that the National Institutes of Health granted nearly one million dollars in a single year to "institutional waste," including a dire, imperative investigation called "The Association Between Penis Size and Sexual Health Among Men Who Have Sex with Men."Yes, the US might be trillions in debt, but at least we now know — in inches — how healthy, sexually, the gay men in America are.Hard to swallow? We agree.The Traditional Values Coalition says nearly $900,000 in government funding went towards a slew of pointless studies in a single year, with $9.4 million being invested in the penis research, among others, in a period of a decade. The exact amount spent on that study in particular was not made available by the Coalition, but even a penny towards penises might be too much for a country where the dollar is diminishing, unemployment continues to skyrocket and experts are predicting another Great Depression.Then again, would you rather your tax dollars go towards a heavy-handed inquiry on the relationship of phallic measurements and sexual health or a military operation in Libya? Make love not war, they say, right? If only we could choose…The Daily Mail reports that more than 1,000 gay and bisexual men from New York City made off with movie vouchers in exchange for making their mark on some measuring tape — for the sake of science, of course.President of the Traditional Values Coalition Andrea Lafferty tells the Daily Mail what most of America is thinking: 'This country is broke and we cannot spend money on this kind of stuff.""We've got nameless, faceless bureaucrats who thought this was a good use of taxpayer money," says Lafferty, who adds, "but, at the end of the day, it was the NIH directors who signed off on it. These nameless, faceless bureaucrats seem to think the American taxpayers are a limitless ATM machine."Or maybe those faceless bureaucrats are just some twisted penis freaks?"We're spending money on wacky stuff," adds Lafferty. "The president has said he's going to hunt down waste. Well, I'm going to give it to him on a platter."Professor Jeffrey Parsons of Hunter College tells Fox News that the taxpayer money didn't necessarily go towards the measuring up involved in the study, but rather on the essential, scientific analysis and writing-up of the findings. And that tax dollar funded write-up? Well, it lets the world know that men with average penises are versatile in the sack. Yup. Tops or bottoms, catching or receiving. The world is their oyster.
You can share this story on social media: