Popular antidepressant linked to increased breast cancer risk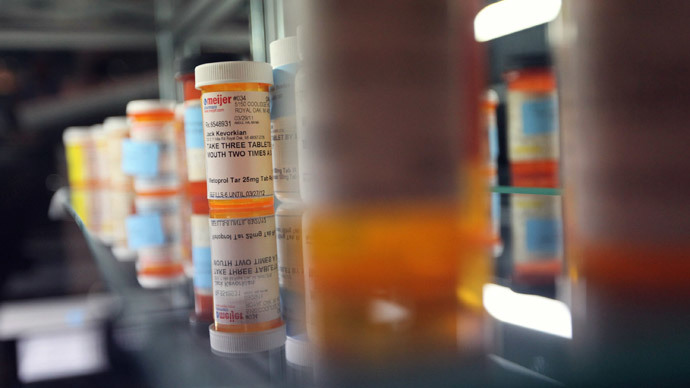 ​The popular antidepressant Paxil has been linked to the development of breast cancer in women, according to a study that uses new testing methods to easily detect chemicals that can upset human hormonal balance.
According to the Los Angeles Times, California researchers used this new technique to screen nearly 450 different drugs that are commonly used, but it was Paxil (also known as the chemical paroxetine) that quickly caught their attention.
Since Paxil can have a "weak estrogenic effect" on women's bodies, it could actually act as an estrogen promoter and raise cancer risks. Considering that the presence of estrogen can contribute to the development of 70 percent of all breast cancers, the new findings are particularly relevant.
Complicating the situation is that nearly 25 percent of women aged 40-60 are taking antidepressants in the United States that fall into the same category as Paxil. Almost one-percent of breast cancer patients also suffer from depression, meaning their situation could be made worse by taking such drugs.
These new results follow a Canadian study from 2010 that found breast cancer patients taking Paxil alongside tamoxifen in order to keep the disease at bay were more ultimately likely to die of breast cancer.
"The paroxetine finding helps explain previous studies showing that it reduces tamoxifen therapy's effectiveness," lead author and Ph.D. Shiuan Chen, chair of the City of Hope's Department of Cancer Biology, said in a press release "And it has implications for patients with estrogen-sensitive breast cancer who are on other medications."
These results are just the latest to pinpoint negative effects as a result of Paxil. A study conducted in Europe last year linked Paxil to breathing-related birth defects when pregnant women took the drug late in pregnancy. Meanwhile, a 2011 study also found Paxil to be one of the factors contributing to obesity in cancer patients.
While the new screening did raise concerns over the drug, the method also discovered some potentially good news: both biconazole and oxyconazole were found to have anti-estrogenic effects, meaning they could be useful in fighting breast cancer. Scientists are hopeful that further testing and modifications could help them sift through and determine which drugs and chemicals will be most helpful in the fight against cancer.
"It makes sense to develop this test, which can assess many chemicals at once, to help us quickly identify which environmental compounds are disrupting estrogen functions," Chen said.
You can share this story on social media: