Strauss-Kahn to get $250,000 severance funded by taxpayers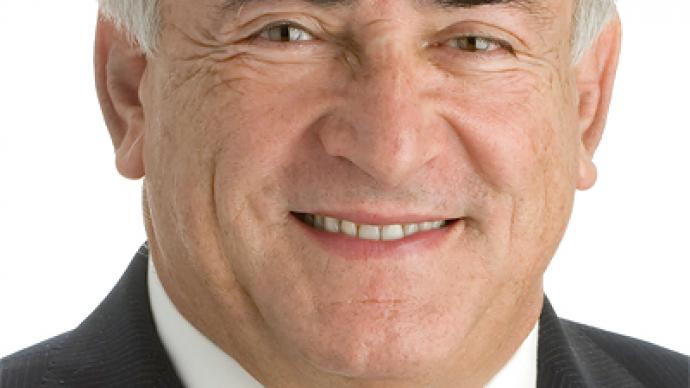 The former IMF chief who recently resigned following his arrest on alleged rape charges in New York is set to receive a $250,000 'golden parachute' severance payment in addition to his standard pension.
The payment will be funded by IMF funds made up of taxpayer monies – including a great deal from US taxpayers. A number of congressional members were outraged at the thought, but there is little they can do about it. Their only possible way to block the funds would be to play politics and threaten to restrict overall American IMF funding contributions.Even if the Congress attempted such a move however they would likely fail to change the outcome. The severance payment was agreed to in a contract in 2007 well before the allegations of rape. The deal states that Dominique Strauss-Kahn would receive the severance payment in the event he opted to retire at any point after at least two years on the job."What does it say about the IMF that its managing director has a higher annual salary than the president of the United States, that he stays at $3,000-per-night hotel rooms, and that he gets a quarter of a million dollars in severance pay while awaiting charges for attempted rape?" said Republican Congresswoman Cathy McMorris Rodgers. "American taxpayers, who pay the largest share of the IMF's bills, are raising a lot of important questions."She noted that in the United States businesses boast the ability to deny severances to employees who are fired "for cause." Strauss-Kahn, however, was not fired. He willingly resigned from jail. "It's becoming more and more clear that the 'culture of entitlement' that is demonstrated by Mr. Strauss-Kahn's lifestyle set a tone for the organization as a whole," Rodgers remarked, arguing the IMF likely has more power to prevent payment that it is willing to admit. The man stands accused by a hotel maid of rape and other sexual assaults. She alleged that he emerged naked from another room while she was cleaning his extravagant hotel suite. He then attacked her, pinning her down and grabbing at her body. News of the severance payment and opposition to it in the US comes as many in France are claiming Strauss-Kahn is actually the victim. They, and Strauss-Kahn's legal defense, argue the former IMF chief and the maid who has accused him of rape agreed to consensual sex. Afterwards however the maid attempted to blackmail Strauss-Kahn. The claim is that his was seduced by the woman who offered sex, and then demanded money."It is of no surprise to the defense that traces of his sperm were found on her shirt, which is what you might expect after consensual sex," said Olivier Mazerolle of France's BFM television.He noted that Strauss-Kahn often worried earlier in the year that he could become the victim of false sexual accusations because of his potential French political future. Mazerolle is not the only one looking at an alternative view. A poll in France found that 57 percent of the French people believe the former IMF chief was set up by political adversaries. Strauss-Kahn is now under 'house arrest', staying in a $4,400-a-month apartment in New York City having recently been released on bail. His wife is believed to be paying for the apartment and the private security guards posted outside the unit.
You can share this story on social media: