Stolen US Army equipment for sale in Iraq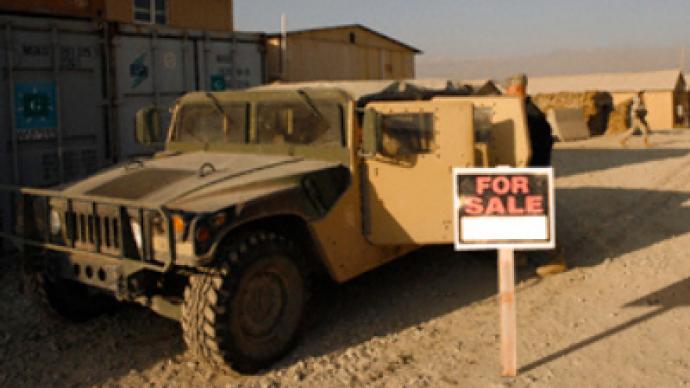 A US Army captain has pleaded guilty to stealing military equipment from a base in Iraq and selling it to a local businessman for $400,000 to $1 million.
Captain Elbert George, a 36 year-old from Suffolk, Virginia, faces up to five years in prison after pleading guilty today in US District Court to a single count of conspiracy to steal government property, the AP reports.
He is the second person to plead guilty to an identical charge. Last week it was Sgt. 1st Class Roy Greene, a 32 year-old from Sylvester, Georgia. Another soldier has been implicated but not yet charged.
According to court records, among the equipment that George, Greene and another soldier stole from their base in Balad was a bus, eight trucks, five trailers, 19 generators and other items, which the soldiers sold to an Iraqi businessman for sums ranging from $400,000 to $1 million – all in $100 bills.
The equipment is considered excess and is either reallocated within the military, or donated to other government agencies, including local governments in the USA, as well as the Iraqi military, AP writes.
George and Green are among at least 40 military personnel and civilians who have been convicted of bribery, theft and fraud in association with the Iraq war, according to the Special Inspector General for Iraq Reconstruction.
You can share this story on social media: