Stolen computer recovered with spy apps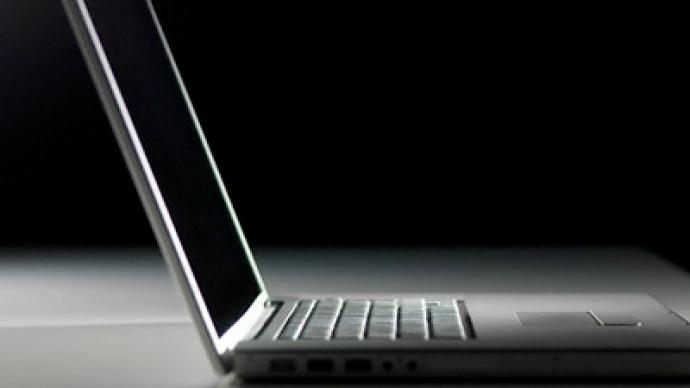 When Joshua Kaufman got his Apple MacBook stolen back in March, he figured that—along with his Kindle e-book reader and some jewelry—his burglarized laptop was as good as gone.
A few tweets sent out by the Oakland, California resident on Tuesday morning, however, re-opened an investigation by the Oakland PD two months later that yielded the recovery of Kaufman's computer in less than 24 hours.Unbeknownst to the thief, Kaufman was running Hidden on his MacBook, an application that, at only $15 a year, advertises that it will help locate stolen computers. It collects screen shots of the machine's usage, takes webcam photos of the culprits and can track the locale of the laptop to within a few meters.The Oakland Police Department did little to assist Kaufman when he first approached them in March. OPD Director of Public Relations Holly Joshi told Kaufman that the Department gets around 2,400 reports of theft each month, yet investigates a meager three of them. Kaufman, however, began posting screen shots and images of the culprit obtained through Hidden to this Tumblr account on May 27, tweeted about it on May 31 and was contacted by the OPD hours later. His tweets directing other Twitter users to his Tumblr blog were so widely circulated (nearly 25,000 retweets, in fact) that the ABC television program Good Morning America tried contacting the OPD so that they could report on the investigation. The attention convinced the Department to re-open the case and, using the information recovered through Kaufman's Hidden account, operate a sting operation on the thief. Hidden was able to provide the police with the laptop's location, which yielded a taxi center in Oakland, CA. Cops then arranged for a pick up from the culprit's cab and apprehended him within minutes. While the criminal wasn't necessarily caught red-handed, shirtless webcam photos of the robber in bed more than confirmed the identity of the man who had been using Kaufman's computer for the last few months.Kaufman's case is not the first incident where a user was able to obtain a stolen laptop down the road. Back in December, former "FBI's most wanted hacker" Kevin Mitnick gave a presentation at a conference in Las Vegas documenting the recovery of a Mac Quicksilver G4 computer two years after it was lifted from his Boston, Massachusetts bedroom. A computer wiz, Mitnick used a bevy of tools to remotely access the computer to track it down across the country. Accessing his browser's cache, he was able to get the thief's name, email address, home address and dating profile messages. Once he got the police involved, Mitnick was able to recover his computer from AOL user "puertoricanqt352" two years after the fact. In that instance, however, Mitnick was able to present a roomful of hackers with a detailed account of how he recovered his computer, complete with naked photos of the thief obtained by accessing his hard drive from across the country. Unfortunately the loot obtained by Kaufman was nowhere near as revealing, though it took a lot less time on the user's end and only took a fraction of the time.Tweeting about his recovery this week, Kaufman saluted the OPD for their willingness to work alongside him. "It's these kinds of partnerships that make things happen," he wrote.
You can share this story on social media: