When officials close a door, Twitter opens a window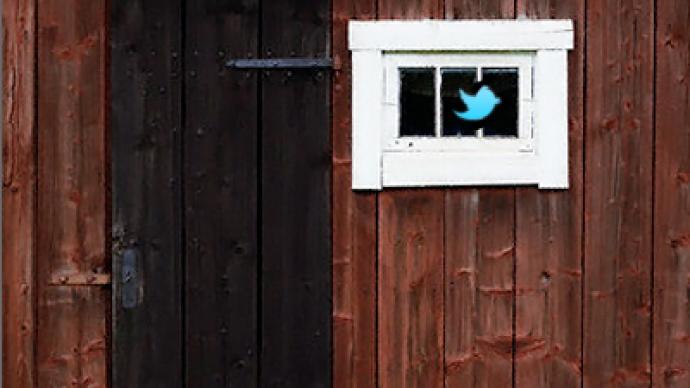 A 21-year-old student from St. Petersburg who "tweeted" about authorities turning a deaf ear to citizens' problems has been offered a job at the city administration.
For months Fyodor Gorozhanko – a fourth year sociology student at St. Petersburg's main university – was been complaining to local municipal services about a roof leak in his room in a shared apartment, reports Rossiyskaya Gazeta (RG) daily. But, as often happens, bureaucrats were too busy doing whatever it is they do, but not efficiently addressing people's problems. By the time spring came, the room had become so flooded with water from the melting snow on the roof that it was impossible to live in. Outraged by the authorities' approach and seeing no other solution, the student created a website to tell internet surfers about the case. The source soon became very popular among the citizens of the Russian northern city, many of whom faced exactly the same problem: roofs are leaking and there is no one to repair them. It is no secret that winters in Russia always come unexpectedly and each of them turns out to be a disaster or anomaly. The previous season was no exception: heavy snowfalls, temperatures going up and down and, as a result, loads of snow on the roofs. New buildings can resist such anomalies as snow in Russia, but the roofs of old houses (many of which have had no capital repairs for decades) crack, causing leaks and trouble for people. The solution is as easy as it seems – snow must be removed from the roofs. However, municipal services often fail to do so in time. Within a year, about 3000 citizens left messages on Fyodor Gorozhanko's website complaining about their flats being flooded because of roof leaks. And those are only people who knew about the project and use the internet. However, now there is a ray of hope for those who have been spending every spring placing buckets all over their apartments to collect water running from the ceiling.Roofs continue to leak, but 21-century technology keeps developing and has found its way into the offices of the Russian authorities. Having a microblog on Twitter is getting more and more popular among public servants. St. Petersburg's Deputy Governor Mikhail Oseevsky was no exception, and created an account to communicate to everyone "who believes that you can't see the entire city from the windows [of the administration building]."The student sent a link on his website to the official and, surprisingly, got a job offer in response. "Dear Fyodor, if the problem really worries you that much, come to work with us. We will solve it together," Oseevsky wrote, as cited by RG. That was followed by a personal meeting between the two and a discussion of possible ways to co-operate. Fyodor agreed to be responsible for creating a web source where information on repairs will be gathered and citizens will be able to leave their comments.The young activist will do the job voluntarily and will get neither salary nor official rank. But Gorozhanko seems devoted to bringing order to St. Pete's roofs. The question is whether that burden will be too heavy for a student or not.
You can share this story on social media: