'Sorry, you startled me' - Sheriff's deputy shoots woman at point-blank range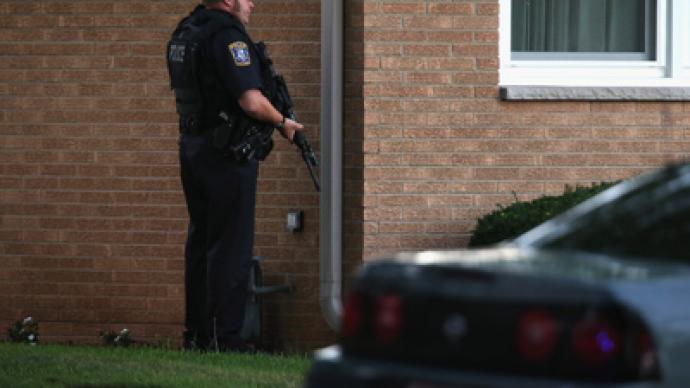 A 36-year-old single mom from California is on the road to recovery after being shot at point-blank range by a police officer who says the woman startled him.
Jennifer Orey of Spring Valley, CA is doing well after a Tuesday altercation in her own backyard that sent her to the emergency room. San Diego County Sheriff's Deputy Luke Berhalter shot Orey earlier in the week after the officer unexpectedly came across the woman. Deputy Berhalter was on Orey's property, unannounced, investigating reports of a "suspicious male" in the neighborhood at the time of the incident."At some point, while in the backyard of the residence, there was contact between the deputies, who had their weapons drawn, and a female resident of the home," Sheriff Lt. Larry Nesbit tells reporters. James Morgan, the woman's brother, says that the cop didn't respond to his sister's calls for him to identify himself."He fired without warning, saying freeze, or anything. Then just as she saw the black smoke coming out the barrel she turned her body," Morgan tells Fox 5 San Diego. "When she got shot, her initial reaction was the pain and then she went to put her hand on the officer who shot her and he said, 'Get your hand off me,'" he tells 10 News.The brother adds to KSWB-TV that when his sister asked the officer why she was shot, he responded, "Well, I'm sorry, you startled me."According to the official police account written after the event, "The female was shot in the arm," and then transferred to a medical facility where she was described as being in "good condition" and "expected to be released from the hospital" hours later.Both Orey and her brother say that authorities have not been very accurate with the truth surrounding the event, though, and that "good" doesn't accurately describe the extent of her injuries. "The bullet went through her left breast, through the bottom, going right through her nipple, into her bicep, and then out her pinky," Morgan tells the network. "They know the truth," he says.San Diego County Sheriff Bill Gore tells 10News that Orey was shot in the arm and that her pinky was "scratched.""She's angry they don't want to be held accountable for they did … or take responsibility for their actions. She just wants them to own up to their mistake," Morgan tells 10 News."All we want is for them to own up to their mistake and be responsible just like anybody else," he says to Fox 5. Denis Morgan, Orey's father, tells the network, "I'm pissed off as hell. A cop could have very easily killed my daughter."The District Attorney's Office is now investigating the incident, and the police officer involved has been placed on administrative leave.
You can share this story on social media: