US special ops commander wants eased restrictions on rights-abusing trainee units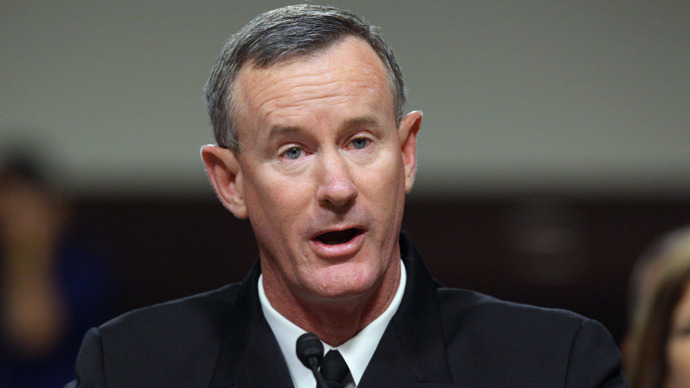 The US military's Special Operations commander is asking lawmakers to lift restrictions that keep American forces from training foreign units with records of human rights violations. He says the US needs to engage such forces "more than ever before."
The restrictions, written by Democratic Vermont Senator Jim Leahy, ban funding that would be used to train foreign military units if they are linked - through credible evidence - to serious human rights violations.

"We absolutely want to ensure that the forces we're working with understand and appreciate their requirement to maintain appropriate human rights," Admiral William McRaven told the House Armed Services Committee on Wednesday, arguing that the law also obstructs funding for training that could actually emphasize the importance of human rights to the forces in question.
McRaven did not name specific countries, but in his testimony to the committee, he said that the US military is being "forced out at a time when we probably need to engage them more than ever before."
Human rights groups are already making noise about the proposal - in particular, calling into question the notion that giving foreign militaries training under US forces would somehow convince them to refrain from engaging in human rights violations.

Tom Malinowski, Human Rights Watch's Washington director, said the so-called Leahy Law actually forces militaries to be responsible by withholding training unless they take human rights seriously. 

"Training troops in places where leaders don't hold them accountable doesn't work," Malinowski told Reuters. "The whole point of the Leahy Law is to promote accountability so that training can achieve its goals."

You can share this story on social media: