Special offer! Free burial for drunk drivers
Published time: 30 Dec, 2009 13:01
Edited time: 30 Dec, 2009 16:21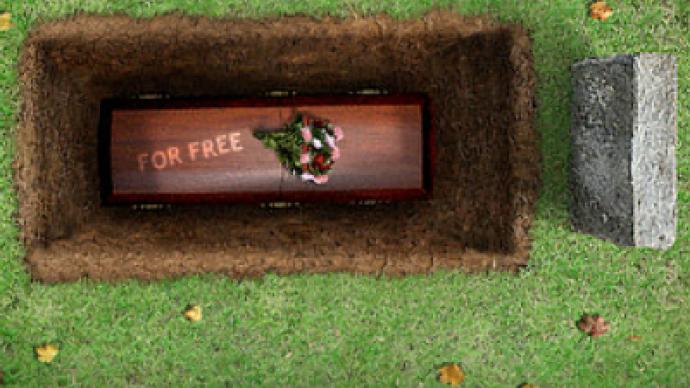 A local funeral home in Rome, Georgia, has presented its own take on fighting drunk driving on New Year's Eve. A very special offer for one night only – free burial! All you need to do is get intoxicated, drive and… die.
Those who plan to drink or take drugs and drive their vehicles on Thursday evening can insure their families against additional expenses in case their irresponsible behavior ends up in a wreck, the local Rome News-Tribune daily reports.
The terms are quite simple: between now and Thursday at noon, drivers can visit McGuire, Jennings and Miller Funeral Home and sign a paper contract stating they plan to drink or use drugs and drive on New Year's Eve. If they are subsequently killed in a car accident while operating a vehicle on Thursday, the funeral home will grant them free burial.
Services provided according to the contract include preparation of remains, a casket, limousine and grave space.
Funeral home officials said the program, called "Operation Stop and Think", is designed to save lives by making people think before they act.