Hairdresser turns robber into sex-slave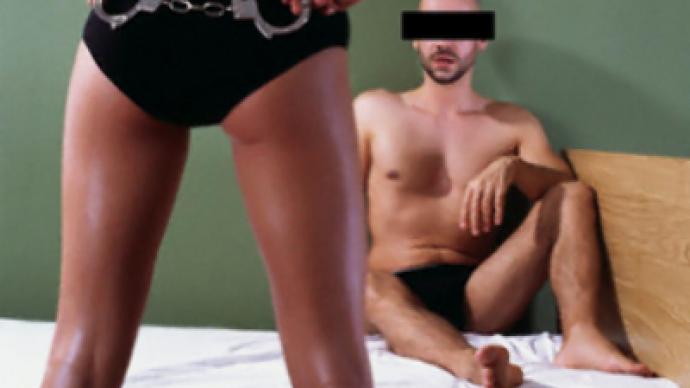 A hairdresser from the small Russian town of Meshchovsk has subdued a man who tried to rob her shop, and then raped him for three days in the utility room, Life.ru reports.
The incident occurred on Saturday, March 14. The working day was coming to an end at a small hairdressers, when a man armed with a gun rushed in and demanded the day's earnings.
The frightened employees and customers agreed to fulfill his demand, but when the shop's owner, 28-year-old Olga, was handing the money to the robber, she suddenly knocked him down on the floor and then tied him up with a hairdryer cord. The 32-year-old Viktor couldn't have known that the woman was a yellow belt in karate.
Olga locked the unlucky robber in the utility room and told her colleagues that she was going to call the police – but didn't do so. When everybody left home, she approached the man and ordered him to 'take of his underpants' threatening to hand him over to the police if he refuses to cooperate.
After that Olga raped her hostage for three long days. She chained Viktor to the radiator with pink furry handcuffs and fed him Viagra.
She eventually let the man go on Monday, March 16, saying: "Get out of my sight!"
Viktor went straight to hospital as his genitals were injured, and then to the police.
Olga was resentful when she was taken by the police.
"What a bastard," the woman said about Viktor. "Yes, we had sex a couple of times. But I've bought him new jeans, gave him food and even gave him 1.000 roubles (around $ 30) when he left."
After that she wrote a notice to the police claiming the man tried to rob her shop.
Both Olga and Viktor may now face prison terms. The woman could be convicted of rape, while the man of robbery.
You can share this story on social media: