Lazy policemen strangle drunk to death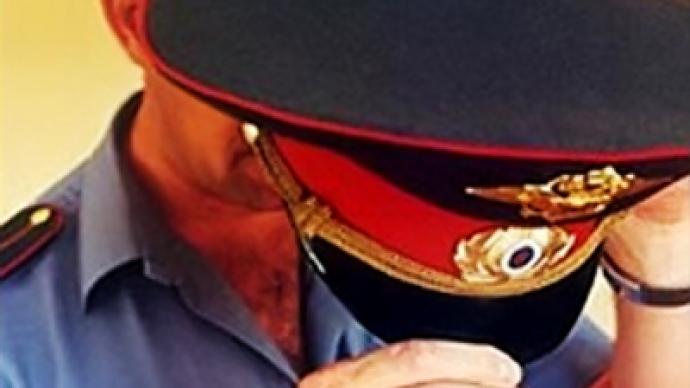 Two police officers have been arrested for allegedly strangling a man because they didn't want to bother with the paperwork for detaining him.
About three weeks ago, the family of a man from the Russian city of Ulyanovsk called the police after their loved one failed to return home when expected. Nikolay Mizin worked at a local depot, and the last time his family saw him was before he left for work, Komsomolskaya Pravda reports.
According to the report, on the eve of the railroad workers' day, two police officers were patrolling the streets when they noticed a drunk man. He wasn't causing any trouble and didn't bother the people around him, but he was really struggling to make his way home since he could hardly walk.
The policemen decided the man might shock passersby, so they stopped him and put him into their car to take to the local police station. However, the policemen decided they'd already worked enough for the day and that it was time to head home.
They stopped the car and kicked Mizin out near some old garages, which not surprisingly made the man bridle at their behavior. One of the policemen, enraged at such a reaction, hit the man in the head and the other one started strangling him.
Then the two threw the man's corpse into a flooded cellar of one of the garages and left the scene. The body was later found there by investigators.
A criminal investigation is underway, and the two policemen are now facing murder charges, Rossiyskaya Gazeta reports.
If found guilty, the police officers might spend the rest of their lives behind bars.
The two men – one is 26 years old, the other 29 – both worked in the police force for three years.
After the incident, the local police authorities decided to tighten control measures over new officers.
You can share this story on social media: