Obama's solar panel plant gets raided by FBI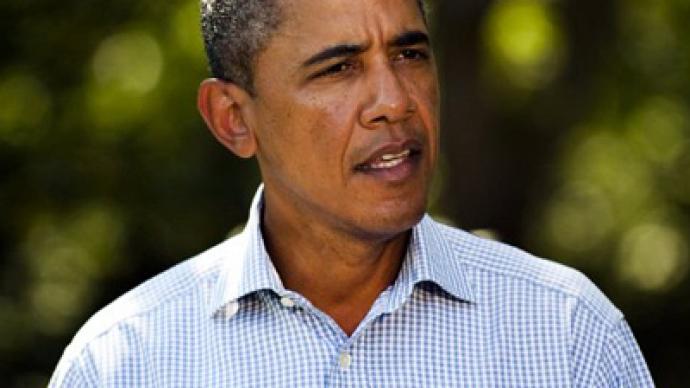 The FBI executed an early-morning raid today on the solar panel plant that President Barack Obama swung by last year and celebrated for their green-friendly products.
The headquarters of Solyndra, Inc. in Fremont, California was the site of this morning's bust, which has left the plant's top brass saying they are unsure of why it even happened. Agents on the scene were mum to reporters, but a spokesman for the company suggested it could have something to do with the $535 million in loan guarantees that were awarded to them recently by the Department of Energy.Despite the federal assistance, Solyndra announced earlier this month that they will be shutting its doors and only this week filed for bankruptcy. In a statement released last week, Solyndra said that the company could not stay afloat with foreign manufacturers offering competitive prices that couldn't be matched domestically. Prices for solar panels have dropped by nearly half as of late because of foreign competition.Regardless of what the FBI was on the look-out for, Solyndra says they weren't expecting feds to come over unannounced this morning. "It was quite a shock," Solyndra spokesman Dave Miller told Silicon Valley's Mercury News today. "When I got here at 7 a.m. they were already here."The last time a federal appearance garnered as much attention for Solyndra was back in May 2010 when Obama dropped by. The president was supportive of the plant's products that would help Americans go green while giving money to the America economy, saying that Solyndra was paving the way for a "brighter and more prosperous future." But barely a year later, Solyndra has been unable to make ends meet, even with the help of the US government. Republicans have been skeptical of the investment all along, however, with some right wing reps going as far as to call Obama's backing "a dubious investment" when the commander-in-chief first offered his support.The FBI has only commented that the raid is being carried out as part of a investigation being put together by the Energy Department, so feds could be considering if federal loans to Solyndra were mismanaged in the months leading up to the company's demise. FBI Public Affairs Specialist Peter D. Lee has confirmed to reporters only that the raid indeed occurred but that all documents relating to the probe are currently sealed. In addition to the assistance loans from the government, Solyndra owes private investors an addition $69 million.
You can share this story on social media: