Gigantic snowstorm paralyses North East US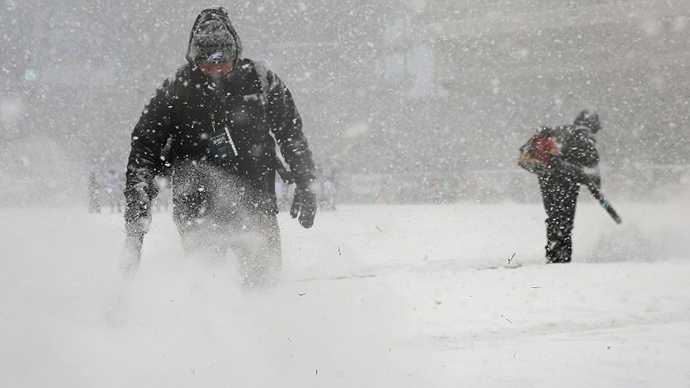 A heavy snowstorm pounded the northeastern United States on Sunday, dropping snow, sleet, and freezing rain across the region and causing plane delays as well as multi-car accidents on congested travel routes.
Working its way East after hitting Texas, the storm's effects lingered into Monday after some areas were struck with about a foot of snow. Electrical outages and school closings/delays were the norm in areas hit particularly hard, but it was travelers that suffered the toughest setbacks.
According to the Associated Press, roughly 2,800 flights were cancelled on Sunday, while an additional 6,000 flights ended up delayed. The delays leaked into Monday morning as well, when more than 1,200 flights were already cancelled. With area hotels already filled to capacity near Philadelphia International Airport, some passengers were handed blankets and pillows and spent the night in the airport.
In Texas, still recovering from the storm, which hit two days ago, about 650 individuals continued to be stranded at Dallas/Forth Worth International Airport.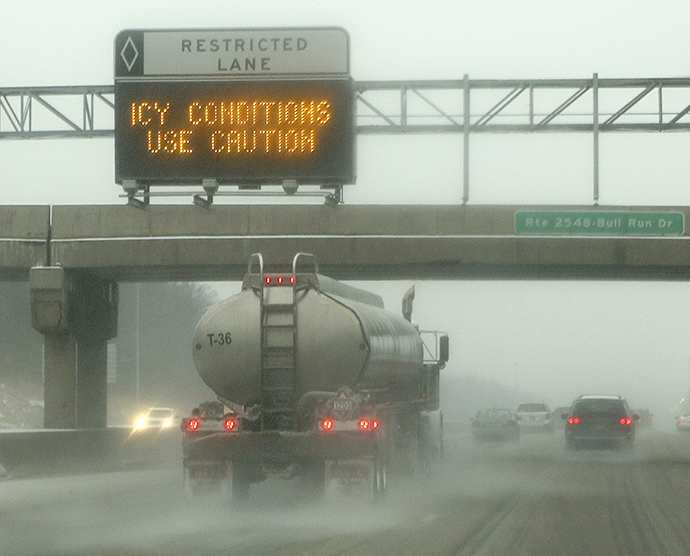 The delays and cancellations may very well continue for airline passengers, as another winter storm is scheduled to move from Virginia and into New York City and Boston. The New York Post reported that between three and six inches of snow are expected to fall in the city early Tuesday morning.
"I think the further north you look, departures and arrivals could be affected because of icy issues," said National Weather Service meteorologist Greg Heavener to the AP.
"The commute for people in the Philadelphia area and north, to northern New Jersey and New York will likely be disrupted by freezing rain," he added.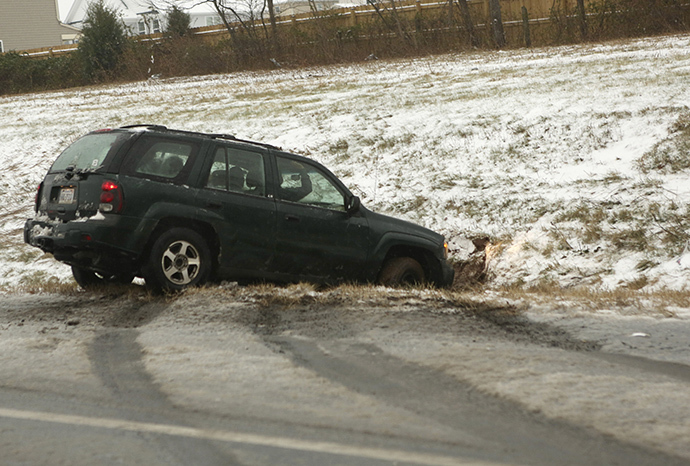 Indeed, the situation for drivers wasn't any better, as multi-car pileups were reported in at least three states. Accidents involving 20 cars or more occurred New York and Maryland, the latter of which saw a tractor-trailer turn over and spill its contents onto the road. Near Philadelphia, the Pennsylvania Turnpike was essentially shut down for seven hours after a deadly crash set off a chain reaction of 50 fender benders.
Meanwhile, numerous power outages occurred in Maryland, Virginia, West Virginia, and Washington, D.C. The outages extended to Mississippi, too, where freezing rain left thousands without electricity.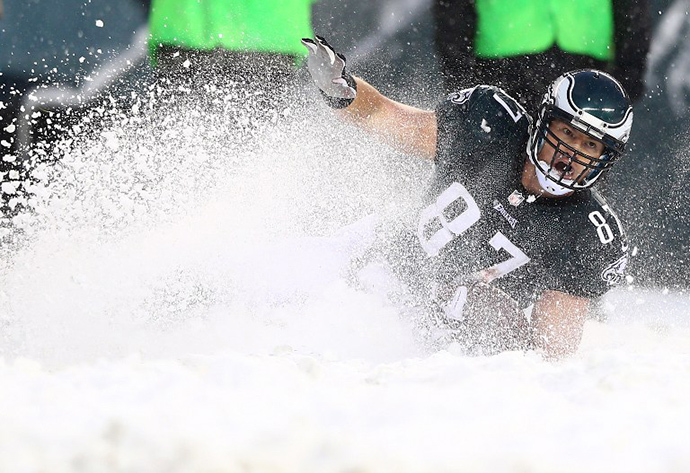 Even entertainment seekers were affected by the storm, since heavy snowfall struck three different NFL gameson Sunday. Snow began floating down onto Philadelphia two hours before the Eagles hosted the Detroit Lions, and it blanketed the field so much throughout the rest of the game that yard markers were practically invisible. Snow blowers and shovels were in use to clear off yard lines during the game. Similar situations were also seen in Pittsburgh and Baltimore, where even small tractors and shovel-wielding workers couldn't clear the football field before the game started.
You can share this story on social media: