​Movie studios score victory against DVD-copying software maker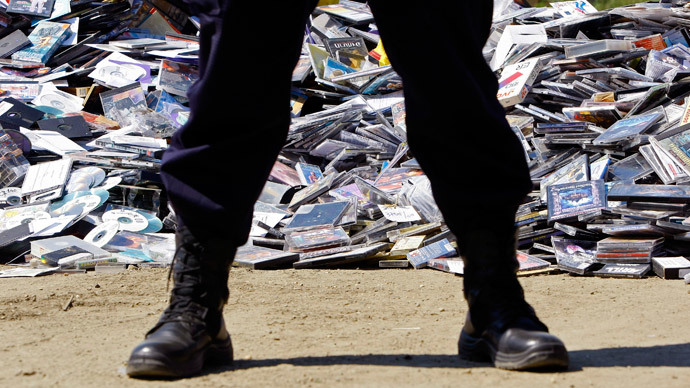 The owner of a company that offers DVD-ripping tools has been fined $30,000 for six offenses that violated Antigua's copyright law. The pursuit of Slysoft's Giancarlo Bettini, though, has been led by major Hollywood studios and their technology partners.
Bettini has long been a target for the Advanced Access Content System Licensing Administrator (AACS LA), the body that develops and licenses the copyright claims used on HD DVD and Blu-ray Disc formats. It is led by powerful entities like Warner Bros, Disney, Microsoft, and Intel, among others.
Yet being in Antigua, Bettini had been able to avoid the grasp of the giant firms. In a 2013 World Trade Organization ruling, Antigua was allowed to ignore US copyright law to recoup lost revenue from a US-imposed trade blockade against the West Indies island that curbed its internet gambling services.
AACS has pursued legal action against Slysoft to block its software, yet since the Digital Millennium Copyright Act is impertinent overseas, AACS has appealed to Antigua for help. Specifically, AACS has pointed to Antigua's Copyright Act of 2003, which has anti-circumvention clauses.
The law says it is an offense to manufacture "any device or means specifically designed or adopted to circumvent any device or means intended to prevent or restrict reproduction of work, a phonogram or a broadcastor [sic] to impair the quality of copies made."
The law allows for only criminal action against an offender, meaning AACS needed Antigua to pursue charges against Bettini. And that is what happened, marking the nation's first conviction under the 11-year-old law.
Bettini was found guilty in an Antigua & Barbuda court of six charges under the law and ordered to pay a fine of $5,000 per offense, according to TorrentFreak. He was required to settle two of the fines right away. The other four are due at the end of April. Bettini faces six months in jail for each fine he fails to pay.
"[SlySoft was] clearly violating Antiguan law, and the court ruled accordingly," said AACS attorney Bruce Turnbull.
Slysoft offered TorrentFreak little in response, as the case is pending.
"Subsequent to the recent ruling against Bettini, his lawyer Dane Hamilton QC immediately filed a notice of appeal so the judgment has been stayed," Slysoft said.
AACS now sounds ready to use the Antigua decision – and a separate AACS case against DVDFab which resulted in the seizure of that company's US-based assets – to put the screws to Slysoft's business partners.
"[The victory against Slysoft] gives us a concrete decision to take to others who facilitate SlySoft and their business. We can say to those who do business with them: 'This is an illegal activity,'" AACS's lawyer told TorrentFreak.
Slysoft, a local company that provides DVD and Blu-ray backup tools, is considered a "rogue site" by the Office of the United States Trade Representative.
You can share this story on social media: