'Perfect storm' may bring $6 a gallon gas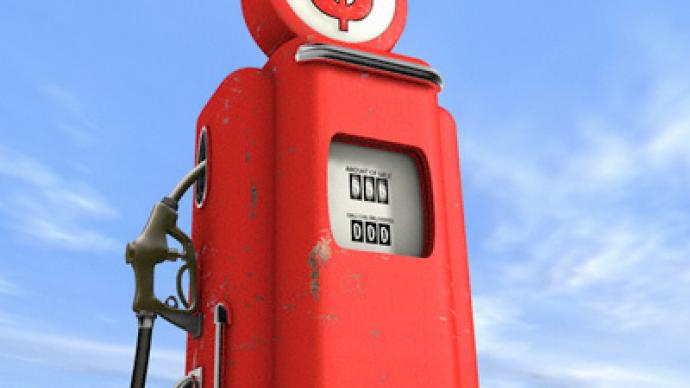 An economist estimates American gasoline prices may hit as high as $6 a gallon over the summer if the US dollar continues to decline.
Economist and securities strategist Richard Hastings argued a 'perfect storm' may be coming, one that will be economically damaging and bring about extremely high gas prices. A combination of the failing US dollar and the expectation of a volatile hurricane season and heavy demand for gas over the summer could be troubling. In addition, general commodity prices are expected to rise as the dollar suffers. The US dollar has already fallen by 6 percent this year and gas prices have already risen by about 28 percent. Gas prices across the US have already rose about the $4 mark, with it passing $5 in some US states. "All we have to have is a couple badly placed hurricanes which could constrain some of the refinery output capacity in some key locations," Hastings told CNBC. He believes $6 or $6.50 per gallon prices at the pump may come faster than most people expect because the value of the dollar plays heavily into prices at the pump, in addition to environmental factors. As turmoil in the Middle East continues and gas prices also continue to rise most Americans are blaming the Middle East for the high prices, not the US dollar or other factors, even though the US relieves most of its oil from Canada and Mexico.
You can share this story on social media: