Heightened oil fuels the economic mix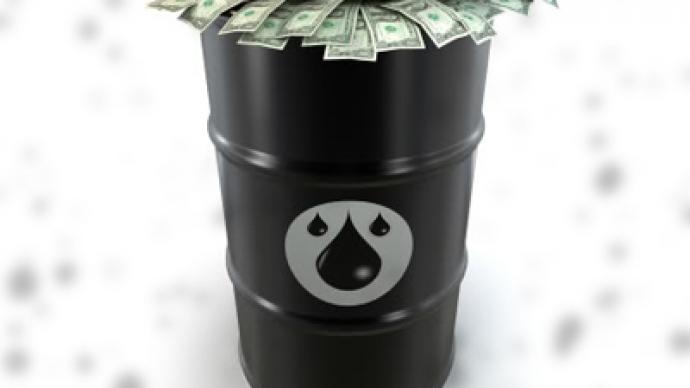 With the Economic Development Ministry upgrading its average 2011 oil price forecast by 30% from $81 to $105 per barrel, Business RT spoke with Aleksandra Evtifyeva, Senior Economist from VTB Capital, about the implications for Russia.
RT: The economic development ministry has upgraded its oil forecast for this year by 30% to more than $100/bbl, but it hasn't lifted Russia's GDP growth forecast. What does this mean?AE: I think that the Ministry for the Economy took into account the quite weak data for the first quarter, and the second reason for them not upgrading GDP growth this year is probably that a part of oil growth translates into input growth which upsets stronger consumption or investment.RT: What about capital outflows that we have seen in the first couple of months this year. Is this affecting economic growth altogether?AE: I would think that capital outflow probably affects investment, because we have had capital outflow for six months already – since September last year – and yes we are seeing that investment dropped sharply in the first quarter.RT: Why doesn't the government use this extra money that we are seeing from oil prices and actually use it with investment purposes?AE: Well it does, they are launching their foreign direct investment fund.RT: Is that going to be accumulated from windfall oil profits or is it coming from foreign capital?AE: I understand it is coming from the National Welfare Fund.RT: What will it take for Russia to create a brand new investment climate?AE: It will take time. The first steps are in the right direction and I think the FDI Fund and the recent comments by President Medvedev on replacing government officials in key monopolies in Russia are also very welcomed by the foreign investment community.RT: For a long time inflation has been a very massive concern of the Russian Government.  Since we are seeing a lot of money coming into the country from oil revenues isn't that going to increase inflation?AE: The question is how the Ministry of Finance will spend this money. If the oil windfall is going in and being spent then yes of course it is inflationary.  But it looks like the Ministry of Finance is planning to at least save a part in the reserve fund. And the other channel is, of course, via high cost pressures for producers.RT: Since inflation is going to be still a concern wouldn't the Bank of Russia want to do the same thing we have seen the European Central Bank do, and that is increase rates.AE: Well the Central Bank of Russia has increased rates already this year, and we are expecting another 25 basis points hike in April. But the recent data is a big concern because consumer confidence dropped in the first quarter and inflation actually stabilized so far. I would say not by the Central Bank efforts but by the administrative controls. But still inflation is stable.  So this can prevent the Central Bank from tightening further.
You can share this story on social media: