Privacy up for vote: Senate considers new electronic communication law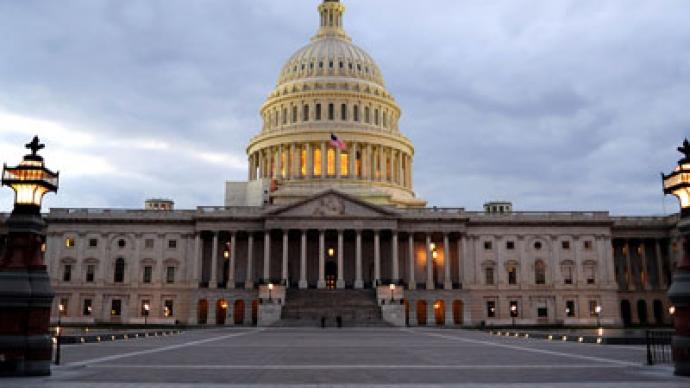 Members of the US Senate are expected to vote this week on a bill that would finally require law enforcement to obtain a warrant before accessing personal emails and other digital messages stored on the cloud.
The antiquated Electronic Communications Privacy Act of 1986 set the standard for how emails and other online correspondence is accessed by the police, but little revisions have been made in the nearly 30 years since it was first approved. During that time, technology has far outpaced the rate in which Congress works, and that is perhaps most evident in this example with the ECPA: since 1986, any emails stored on the cloud with service providers such as Google or Yahoo can be accessed without a warrant after just 180 days. As it stands now, law enforcement officers only need to get a search warrant from a judge if an email is saved by a third-party on the digital cloud behind six months' time. After 180 days, however, an easy to obtain court order is all that is necessary to rifle through someone's inbox, and that's something that requires much less convincing on the part of prosecutors."Email saved in web-based email systems like Yahoo for longer than six months can be accessed with an administrative subpoena, which provides less protection than a warrant," Grover Norquist and Laura Murphy explain in an op-ed published this week in The Hill. "Similarly, no matter what privacy setting you use, sensitive and personal information — photos, private journals, Facebook pages, corporate data, draft reports — shared with third parties like Google and Facebook can be accessible by police without a judge's approval. All the government has to do is swear it's 'relevant' to an investigation." Indeed, only a warrant which requires proof of probable cause applies to emails younger than six months. Thursday morning, the Senate Judiciary Committee approved an amendment to a section of the ECPA that, if approved, will change all of that. Sen. Patrick Leahy (D-Vermont) was successful in advancing before the committee an amendment to the ECPA he sponsored that eliminates the so-called '180 day rule,' making legitimate search warrants the standard for law enforcement in instances where they wish to dig through personal communications in building a case. Section 203 of Sen. Leahy's bill is written so that, if approved in Congress, "amends ECPA so that the disclosure of the content of email and other electronic communications by an electronic communication or remote computing service provider to the Government is subject to one clear legal standard --a search warrant issued based on a showing of probable cause.""The provision eliminates the confusing and outdated '180-day' rule that calls for different legal standards for the Government to obtain email content, depending upon the email's age," the proposal reads. Additionally, Sen. Leahy has included wording in the provision that would make it mandatory for the government to inform a user with details about a search warrant served on their data within three days. When US Magistrate Judge Stephen Smith examined the history behind the ECPA court orders earlier this year, he came to a shocking discovery: the number of emails and other inbox data obtained by the police under the ECPA is not only incredible, but most people who have been surveilled under it are completely unaware. In his report, "Gagged, Sealed and Delivered," Judge Smith found that it's "reasonable to infer that far more law-abiding citizens than criminals have been tracked" under a certain subsection of ECPA.Speaking to RT at the time, Kade Crockford of the American Civil Liberties Union said, "What the judge magistrate's report shows is that the rules that ECPA put in place over 25 years ago are willfully inadequate, primarily because they don't allow even Congress, let alone the general public, to know how many of these orders are being issued."According to Judge Smith, as many as 30,000 easy-to-obtain court orders have been submitted annually to comb through email accounts, but those gag-and-seal protections keep prosecutors from having to reveal their findings to the very people they're spying on. When the Senate hears Mr. Leahy's amendment, an approval on the floor could pave the way to adding a strict search warrant requirement and finally add a bit of transparency to how the courts collect data.
You can share this story on social media: