Senate bill upgrades illegal Internet streaming to a felony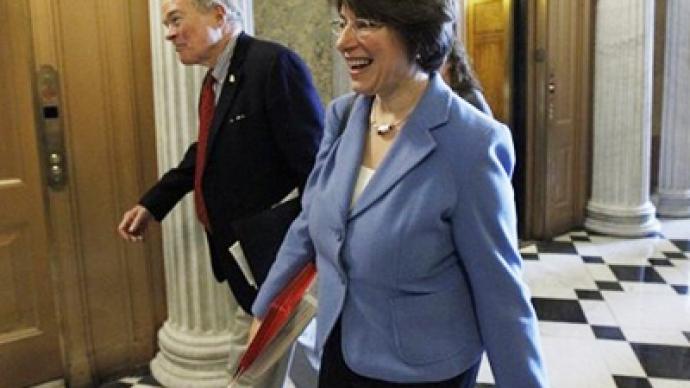 Individuals who live stream content over the Internet illegally would face up to five years in prison under provisions in a new Senate bill that would make illegally streaming copyrighted material a felony.
Senators Amy Klobuchar, John Cornyn and Christopher Coons have proposed legislation to upgrade the laws to classify live streaming as content distribution, which would violate copyright laws and make the offense a felony. Distributing copyrighted materials is already felony, but a number of legal questions have questioned whether live streaming violated the laws.Many argue that live streaming is a public performance rather than illegal distribution. This debate has sparked legal questions. The Senate bill would curtail the debate by specifying that live streaming is distribution and therefore a felony violate of copyright law. The bill should not come as a surprise however. Over two months ago the White House requested that Congress draft legislation to end the dispute over live streaming and classify it as a felony. The request from the White House's Office of the US Intellectual Property Enforcement Coordinator further called on Congress to ensure legislation also made it possible for law enforcement officials to wiretap suspected live streamers who violate the law. The report asked Congress "to ensure that [the Department of Justice] and U.S. law enforcement agencies are able to effectively combat infringement involving new technology."The new bill abides by the White House's requests. Under the proposed legislation live streaming more than 10 copyrighted items in any 180-day period where the total retail value could top $2,500 or the licensing costs would have topped $5,000 would be classified as felony copyright infringement. "It is high time that the punishment fit the crime. Illegal streaming of stolen content is growing and poses a threat to the profitability of movie theaters and to the jobs of our 160,000 employees in the US" said John Fithian, president and CEO of the National Association of Theater Owners, in a statement. "We thank Senators Klobuchar and Cornyn and recommend bipartisan support for the passage of this important legislation."Opponents to the legislation see the shift in policy as an example of the government bending to corporate interests and cracking down on the free flow of information online.
You can share this story on social media: