ISPs to become Internet cops?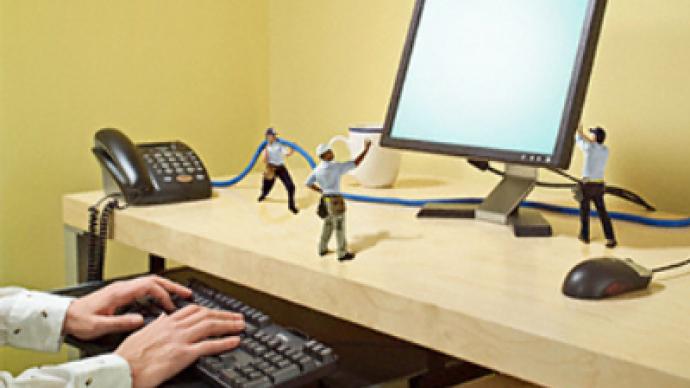 A new anti-piracy law would allow internet service providers to inspect content users are sending and disconnect them when a copyright holder "alleges" there were violations, computer analyst Shelly Roche told RT.
Last week saw many of the world's largest economies meet behind closed doors in the South Korean capital of Seoul to consider a global agreement on the enforcement of intellectual property rights.
Battling commercial fraud seems like a good idea, but what arouses suspicion is the unprecedented secrecy surrounding the details of the Anti-Counterfeiting Trade Agreement, ACTA.
According to information that leaked from the meeting, there have been proposals for the control of the internet, namely a three-strikes law. It would make the internet service providers (ISP) disconnect users who have illegally shared copyrighted material at least three times.
The first concern is that the negotiations have been kept secret, Roche said. Second, "there is a clause about liability for ISPs that would allow them to monitor our traffic more closely than they do now" – in other words, "to inspect what content we are sending."
If they do not do that, she said, they could face lawsuits from copyright holders.
A way for ISPs to avoid liability would be to use the three-strike rule "by immediately taking down the content when the copyright holder alleges that there's been a violation."
So, Roche said, "they won't actually have to prove that there has been a violation," they would just have to say so. "And then the burden of proof is on you to prove that you were not using something unlawfully."
You can share this story on social media: