Lawmaker demands Homeland Security stops Internet spying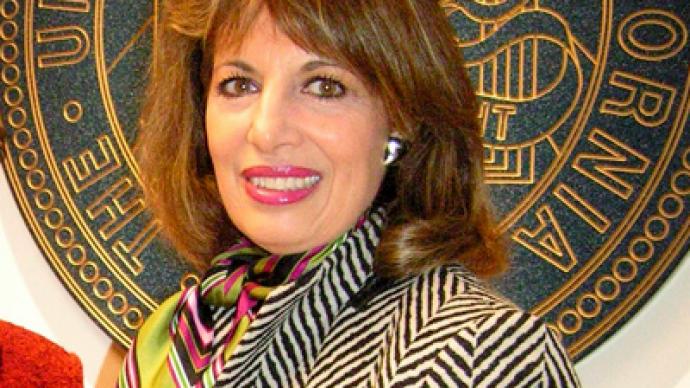 A congresswoman from California went after the Department of Homeland Security this week, calling their practice of monitoring social media "outrageous" and demanding that the DHS do something else with their money.
Rep. Jackie Speier (D-California), had tough words for the DHS during a Homeland Security subcommittee hearing in Washington on Thursday. In particular, Rep. Speier said she was "outraged" that the agency had spent millions of dollars on a private contractor to monitor social media sites like Facebook and Twitter, and additionally keep an eye on news sites including Wired, WikiLeaks and the Drudge Report. Speier specifically called for the DHS to abolish their monitoring program immediately, and in her testimony she cited an Electronic Privacy Information Center request to "suspend the collection of public reaction and reports to policy proposals that reflect adversely on DHS or the government.""I for one wholeheartedly agree with their recommendations," said Speier.Speier also called into question the $11 million contract that the DHS has with General Dynamics to monitor Web activity, saying it was "irrelevant," unnecessary and fit for suspension.Information obtained by EPIC regarding the program reveals that the DHS has been surveying public online posts since as early as 2006. The monitoring involves looking at "publicly available online forums, blogs, public websites and message boards," says EPIC, and Mary Ellen Callahan, the DHS chief privacy officer, defends the practice."We are just focusing on the event, the situation that is going on, and not worrying about the individual," Callahan told the subcommittee. "We don't collect information on individuals. We don't monitor them in regards to First Amendment activity."The release of information pertaining to the DHS' elusive social media monitoring program has only come to light after EPIC filed a lawsuit against the government last year. When the DHS did respond and provided nearly 300 pages of information on the program, Speier was one of many who was appalled by how the government was monitoring not just social media, but journalists as well. According to EPIC's findings, the DHS had okayed the collection of data posted by "anchors, newscasters or on-scene reporters who … use traditional and/or social media. This would allow the agency to build files on bloggers and Internet activists.""I find that outrageous," responded Spiers on Thursday. Callahan answered by insisting that the material is only analyzed in instances where the government needs to build a case in which point it could "add credibility.""What I'm suggesting to you is that [reporter data] is irrelevant and you don't need it," rebutted Spiers.
You can share this story on social media: