Hundreds of fabricated security clearances issued in past decade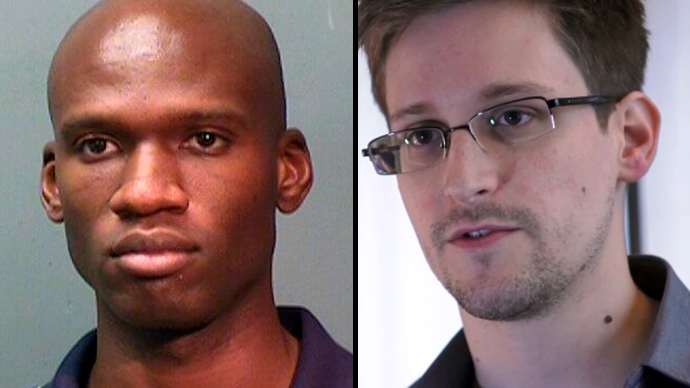 At least 350 illegitimate security clearances were given out in the US in the past nine years. The real number is likely to be much higher, as a descending ladder of investigations reveals negligence at all levels.
Reuters derived the figure by calculating all the falsified profiles listed in 21 successful cases between 2004 and 2012 against U.S. Office of Personnel Management (OPM) employees and contractors, in which it was proven that they made false statements.
The worst culprits were two employees of Virginia-based firm USIS, the company that issued security clearances to whistleblower Edward Snowden and Washington Navy Yard shooter Aaron Alexis, who killed 12 people last week. Two of its employees each fabricated parts of over forty profiles.
Among the transgressions were an interview conducted with a man who had been dead for at least a decade, as well as making up form entries for candidates applying for top security clearances in various branches of the US military.
Most of the perpetrators were only placed on probation or assigned community service after making a plea bargain with the prosecutors.
Last week, the Department of Justice said that it had more than sixty other pending cases.
However, this may only be the tip of the iceberg.
Last year, OPM issued more than 2.3 million clearances. Three-quarters of those were farmed out to independent contractors.
The majority of those were processed by USIS. The company was founded by former OPM employees, which won a $2.45 billion tender for security investigations back in 2011. The firm also has a support services contract with OPM, which means that it is involved in evaluating its own work on behalf of the government agency.
Dozens of employees have come out in recent months saying that the company's background checks were frequently box-ticking exercises done at maximum speed to curtail expenses.
The DOJ is investigating the company for 'flushing' – systematically cutting corners to issue as many security clearances as possible. The company has been under federal scrutiny since 2011, but the DOJ stepped up its efforts after government contractor Snowden's leaks. He admitted that he specifically obtained a high clearance job to collect classified government data that he later leaked to the media.
OPM is looking to rescind at least a part of its deal with USIS.
Yet, OPM is not blameless itself. It was made aware of Alexis' "unadmitted" past criminal history – such as shooting the tires of a neighbor's car – and decided to hand out his clearance anyway.

Closer scrutiny has revealed that the entire system may be fundamentally ineffectual.
Nearly 5 million US citizens possess a security clearance, with more than 1.4 million with a 'top secret clearance'. Unless either the total number of clearances is whittled down, or the $1 billion a year spent on issuing them is increased, it is unlikely that the mechanism will manage to filter out all potential security threats.
Besides, those like Edward Snowden – who passed multiple background checks – may not be weeded out until they become active.
The Senate Homeland Security Committee is scheduled to meet on October 1 to discuss the future of security clearances.