Obama's dirty dozen: Secret Service men behaving badly in Colombia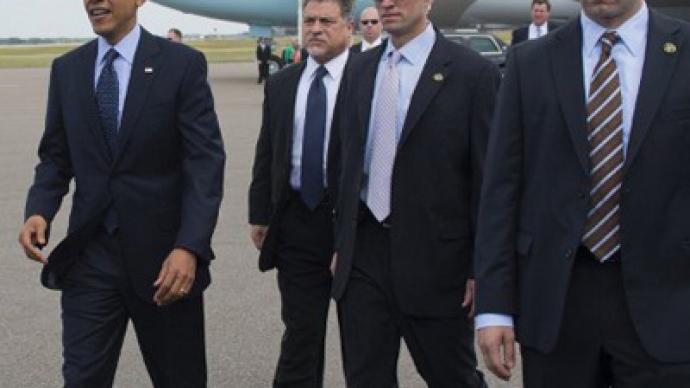 Eleven Secret Service agents have been relieved from their duties in light of claims they spent time set aside for planning President Obama's visit drinking and visiting prostitutes.
They were on location in Cartagena, Colombia, preparing for Obama's arrival and participation in the Summit of the Americas. But instead, they engaged in activities that caused a scandal that could possibly overshadow the summit itself.US Secret Service Assistant Director Paul Morrissey noted that allegations of misconduct were made against 11 Secret Service members, including both special agents and Uniformed Division officers. However, he did not specify exactly what kind of misconduct it was. "The nature of the allegations, coupled with a zero tolerance policy on personal misconduct, resulted in the Secret Service taking the decisive action to relieve these individuals of their assignment, return them to their place of duty and replace them with additional Secret Service personnel," Morrissey said in a statement.Originally, an anonymous US official reported 12 Secret Service members being relieved from duty.Five US military personnel are also being investigated for alleged misconduct at the same hotel where the Secret Service officers were staying. The five have reportedly been confined to their quarters.A source within the Secret Service was reported as saying earlier that at least one of the officers had solicited prostitutes. Many of the 11 men are also, according to the source, married – and a few hold supervisory positions.But it isn't even the moral or legal complications that blew this story open. Prostitution is legitimate in designated 'zones' in Colombia – and while the Secret Service considers solicitation inappropriate for its agents, it's also not an actual crime. In fact, the whole thing could have simply happened with no one being the wiser, had it not been for the money. Apparently, being in the President's employ doesn't pay as well as one might think, and one of the prostitutes went to police saying the men refused to pay up. The police notified the State Department, and the story, with all its sordid details, unraveled from there. It's not the first time the President's men have been caught in flagrante delicto, either. Just a few months ago, a federal agent with the State Department's Bureau of Diplomatic Security was charged with second degree murder, after shooting a man in Honolulu. Though the agent was off duty at the time, he was on the island to provide advance security arrangements for Obama's trip to the Asia-Pacific Economic Cooperation (APEC) summit.And in August, another Secret Service agent was arrested for a DUI in Iowa, where he was helping arrange security for Obama's bus trip through three Midwestern states.
You can share this story on social media: