Scandalous Latvian "list of occupants" traced to US resident – report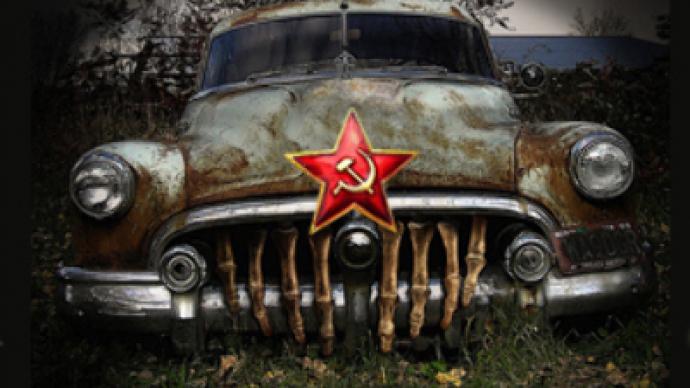 A Latvian newspaper claims to have found the person responsible for the "occupants' car park" website which lists the personal data of Latvians who have decorated their cars with Russian symbols.
The man, who is ethnically Latvian, is 66 years old and lives in the city of Des Moines, the capital of Iowa, writes newspaper Telegraf. It adds it has the man's name and photos, but chose not to publish them. The report says nothing about whether the journalists have shared the info with the police investigating the issue.
Earlier the newspaper, which has been investigating the scandal ever since it started about six months ago, reported that an internet message board user named "Courlander" (Courland is a historical and cultural region of Latvia) took credit for the publication of the list. He is said to have been trying to draw the attention of the Russian-speaking minority in Latvia to the "issue of occupation".
The black list revealing the personal data of 118 car owners, including home addresses, names and plate numbers, was published on a US-hosted website. The marked people were those, who had decorated their vehicles with Russia-related symbols like the country's flag or the St. George ribbon. The user alleges that they are "disloyal" to the country they are living in.
This politically-loaded violation of privacy caused public uproar in Latvia. In February, following numerous protests, the hosting company requested that the list be deleted from the site.
The scandal spurred an official investigation by several Latvian law enforcement and human rights agencies. However, they have not pinpointed any culprits so far.
Read also: Looking for fascism? Welcome to Europe!
You can share this story on social media: