Did Saudis warn the US about Tamerlan Tsarnaev's terror links?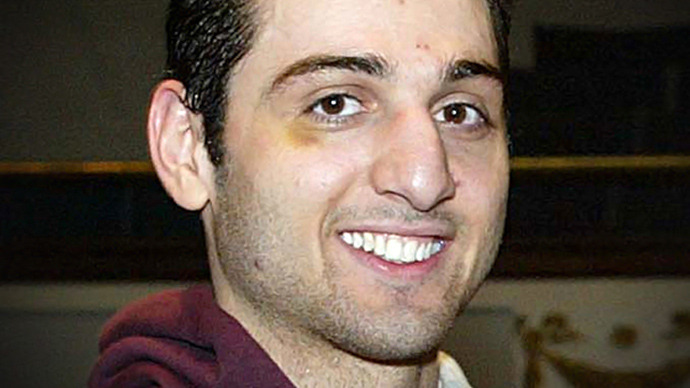 The Kingdom of Saudi Arabia warned the United States government about suspected Boston Marathon bomber Tamerlan Tsarnaev as recently as 2012, Saudi officials now say.
According to an exclusive report published by Britain's Daily Mail on Tuesday, the Saudis sent the US Department of Homeland Security a "government-to-government" letter last year that specifically identified the older Tsarnaev brother and cautioned that he could be plotting an attack on American soil.
It "did name Tamerlan specifically," the source — an unnamed Saudi official speaking on condition of anonymity — told Daily Mail. "It was very specific" and warned that "something was going to happen in a major US city."
But only hours later, the Saudi Embassy in Washington, DC released a statement condemning the Daily Mail report as inaccurate, denying they warned US authorities about either Tsarnaev brother.
"The Saudi government had no prior information about the Boston bombers. Therefore, it is not true that any information, written or otherwise, was passed to the US Department of Homeland Security (DHS) or any other US agency in this regard," the statement claimed.
"The Saudi government also does not have any record of any application by Tamerlan Tsarnaev for any visa to Saudi Arabia."
Russian intelligence previously confirmed that American law enforcement was alerted about both Tsarnaev and his mother in 2011 after red flags were raised in the Kremlin, but a subsequent Federal Bureau of Investigation probe concluded without US authorities convinced of a clear threat. On Tuesday, US President Barack Obama told reporters, "Based on what I can see so far, the FBI performed its duties. The Department of Homeland Security did what it was supposed to be doing," Obama said. "But this is hard stuff."
The DHS were aware of the 2012 bulletin, a Homeland Security official confirmed Tuesday night to the Daily Mail, although the agency declined to say they ever received such a warning from Saudi Arabia.
The intelligence relayed to the US in 2012 had nothing to do with the Russian reports from one year earlier, the source told Daily Mail, but was instead developed independently by officials working in Yemen.
Tamerlan Tsarnaev, 26, was killed after a gun fight with police two weeks ago outside of Boston, Massachusetts that followed a days' long manhunt across the region. His brother, 19-year-old Dzhokar Tsarnaev, is currently in federal custody and has been charged with using a weapon of mass destruction in conjunction with his alleged role in detonating explosives during the April 15 Boston Marathon, killing three and injuring over 260. He could face  death penalty if convicted.

Saudi interest in the slain suspect dates back to as early as December 2011, the source told Daily Mail, when he was denied an entry visa while attempting to make a pilgrimage to Mecca. Authorities know Tamerlan Tsarnaev was in the Russian republic of Dagestan seven months later and fled to Moscow spontaneously on July 16 only to return to the US one day later. Investigators are now questioning whether the suspect's travels that year had anything to do with an Islamic convert from Canada, William Plotnikov, who fought against Russian security forces in Dagestan and died in battle just three days before Tsarnaev left the country on a moment's notice.
"It seems that Tamerlan Tsarnaev came to Dagestan with the aim of joining the insurgents," a Russian security source told Novaya Gazeta this week.
On Wednesday, the Boston Police Department announced that three new suspects in their investigation have been taken into custody and they are expected to be arraigned later in the afternoon. Preliminary reports identified two of the suspects as Azamat Tazhayakov and Dias Kadyrbayev —Kazakhstan nationals who were colleagues of the younger Tsarnaev brother at University of Massachusetts Dartmouth. Tazhayakov and Kadyrbayev were reportedly taken into custody more than one week ago by US authorities for alleged immigration violations, but only now have been accused of a role in helping the alleged marathon bomber. Media sources reporting from Boston say the three suspects are likely to be charged with obstruction of justice because they allegedly helped Dzhokhar Tsarnaev dispose of backpacks containing fireworks. Police say the brothers bought fireworks for a US wholesaler that may have been used in the improvised explosive devices used during the Boston Marathon, or the others intended to be used days later in New York City.
You can share this story on social media: