Canadian boxer may have inspired Boston bombing suspect Tamerlan Tsarnaev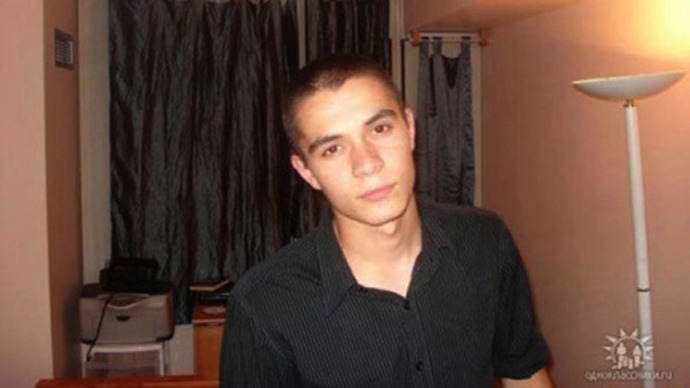 Yet another name has surfaced as investigators attempt to determine what motivated the suspected Boston Marathon bombers to wage a terrorist attack two weeks ago.
Authorities are still searching for answers in the wake of the deadly terrorist attack in Boston that claimed three lives earlier this month, and the only surviving suspect — 19-year-old Dzhokhar Tsarnaev — has reportedly stopped speaking to investigators. As questions continue to go unanswered, though, independent researchers may have stumbled upon the name of another person whose background may prove helpful in piecing together what happened to inspire the April 15 bombing.
The extent that Dzhokhar's 26-year-old brother Tamerlan Tsarnaev played in the bombing may never be known since he was killed in a gun battle with authorities amid a massive manhunt that brought most of the Boston, Massachusetts region into lockdown mode. Now investigators are digging for dirt on another man who may have had a role in influencing the late Tsarnaev brother's actions: a slain 23-year-old Canadian boxer named William Plotnikov.
Russia's Novaya Gazeta newspaper has called into question Plotnikov, a Muslim convert who fled Toronto, Ontario, Canada in 2012 to fight against Russian security forces. According to the paper, Plotnikov and the elder Tsarnaev brother connected over the Internet during the years before and may have motivated one another to use violence in getting their points across.
Details on Plotnikov's life are presently scarce, but investigators do believe that he spoke to Tamerlan Tsarnaev using an online social networking site. Novaya Gazeta reveals that Plotnikov briefly left the Toronto region in 2010 so he could study Islam in the Dagestan region of Russia. While overseas, a red flag was raised before Russian authorities who in turn ordered an investigation into Plotnikov and a subsequent interrogation. During that questioning, Plotnikov allegedly identified Tamerlan as someone whom he communicated with on the Web.
Two years later Plotnikov joined a group of insurgents in the Dagestan region, but an attempt to engage Russian security forces proved unsuccessful and he died in battle with six other militants that summer. Now a number of connections between the two slain young Muslims are making investigators ask new questions.
For one, the timing of Plotnikov's passing raises concerns among investigators. Plotnikov died in battle on July 14, 2012, and two days later Tamerlan Tsarnaev quickly fled Russia for the United States. Simon Shuster of TIME notes that Tsarnaev was in Dagestan at the time of the killing, but fled two days later to Moscow, then to the US.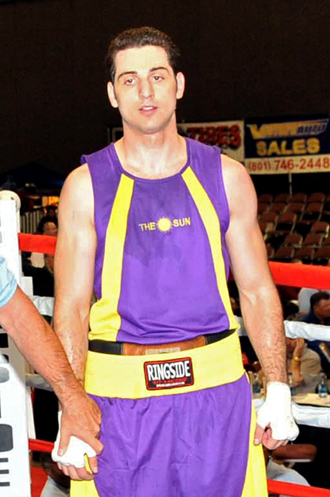 "He did not even wait to pick up his new Russian passport, which his parents claim to be the reason he came to Russia in the first place," writes Shuster.
One source speaking to Novaya Gazeta says Tamerlan Tsarnaev may have had to abort other plans after the untimely passing of an insurgent who admitted to knowing him.
"It seems that Tamerlan Tsarnaev came to Dagestan with the aim of joining the insurgents," a security source told the paper. "It didn't work out. First you need to contact an intermediary, then there is a period of 'quarantine' – before they take someone, the insurgents check him out over several months."
TIME's Shuster explains more of the similarities between the suspect and his Canadian colleague:
"Both their families have roots in predominantly Muslim regions of Russia — Plotnikov's mother is Tatar; Tsarnaev's parents are from the North Caucasus. Both of them became avid amateur boxers in North America after their families emigrated there. Both of them embraced radical Islam while grasping around for an identity in their adopted homes. Both of them came to Dagestan to explore their faith. And both of them were in Dagestan between January and July last year, when Plotnikov had already joined an Islamist militant group and Tsarnaev was attending services at a radical mosque."
And while the parents of the Tsarnaev brothers insist their sons are innocent, the father of Plotnikov has been perturbed by his own offspring's actions. Speaking to Canada's National post last year, Vitaly Plotnikov said his son converted to Islam in 2009 only to die during an insurgency battle just three years later.
"How can the mind of a person be changed in such a short period of time?" the father asked.
Tamerlan's brother Dzhokhar Tsarnaev has been formally charged with using a weapon of mass destruction and has been transferred to Federal Medical Center, Devens outside of Boston, Mass.
You can share this story on social media: