Tsarnaevs' mother 'on terror watch list', accuses police of murdering son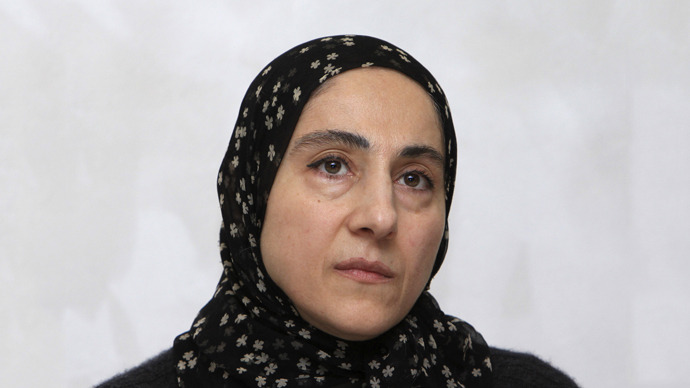 The mother of the Boston Marathon bombing suspects, Zubeidat Tsarnaev, had been added to a federal terrorism database about 18 months before the attack, according to US officials. The news comes after she accused US police of murdering her son.
The CIA reportedly put Zubeidat on the classified Terrorist Identities Datamart Environment database (TIDE) at the same time that her 26-year-old son Tamerlan was added.

During a Thursday news conference in Russia, Zubeidat and her husband Anzor said their children were innocent, and refused to accept the story pieced together by the authorities.

The suspects' mother stated that in the days after the Boston bombing, she had seen video footage on the internet appearing to show Tamerlan alive and being put into a police car naked – presumably stripped to check for explosives. The next day, she said she saw pictures of his dead body.

When speaking about the images, she said her son was "Killed, truly killed."

"I wanted to scream, to scream to the whole world: 'What did you do? What have you done with my son? He was alive. Why did they need to kill him? Why not send him to Guantanamo or whatever. Why did they kill him? Why did they have to kill him? They got him alive. He was in their hands," she said.

But police told Business Insider that the naked man was not Tamerlan. According to authorities, Tamerlan was killed in a shootout with police before being run over by his brother, Dzhokhar, who was fleeing the scene in an SUV.

Three people were killed and more than 260 injured when two bombs detonated at the Boston Marathon on April 15, 2013.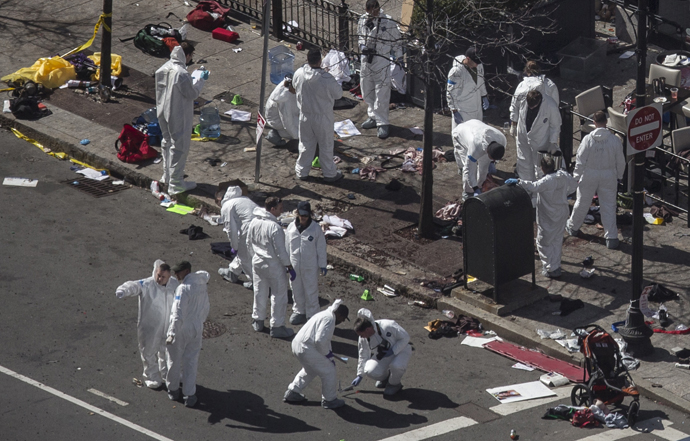 Seized as evidence
The boat later used as a hiding place by Dzhokhar has meanwhile been moved to an evidence storage facility, the FBI said on Saturday.

Nineteen-year-old Dzhokhar is believed to have hid in the boat for nearly a day while police took part in one of the largest manhunts in US history.

The entire Boston metropolitan area was on lockdown as police searched for Dzhokhar following a deadly shootout which allegedly killed his brother Tamerlan. Dzhokhar was eventually found inside the boat in Watertown, Massachusetts after the lockdown was lifted.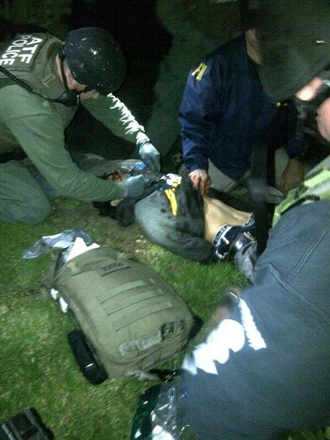 After being locked in his home for hours, the owner of the boat ventured into his backyard. He then noticed a rip in the tarp that covered his boat and saw blood on the boat. Upon lifting the tarp, he found a man covered in blood and immediately called authorities.
Dzhokar then was arrested and taken to a civilian hospital. He was transferred to a federal medical detention center in central Massachusetts on Friday.
Dzhokhar was interrogated in his hospital room Sunday and Monday over a period of 16 hours without being read his rights to remain silent and have an attorney present, officials told AP. He immediately stopped talking after a magistrate judge and a representative from the US Attorney's office entered his room and gave him his Miranda warning.
Before being read his rights, the 19-year-old admitted his role in the attacks and told authorities that his older brother Tamerlan was the mastermind behind the bombings. He said that he was only recently recruited to be a part of the attacks.
It was not clear whether the confession would be admissible in a criminal trial, since it came before he was read his Miranda rights.
Dzhokhar has been charged with one count of using a weapon of mass destruction and one count of malicious destruction of property. The charges came after the White House decided against treating Dzhokhar as an enemy combatant.
The Justice Department released a statement indicating that the charges could carry the death penalty or life in prison.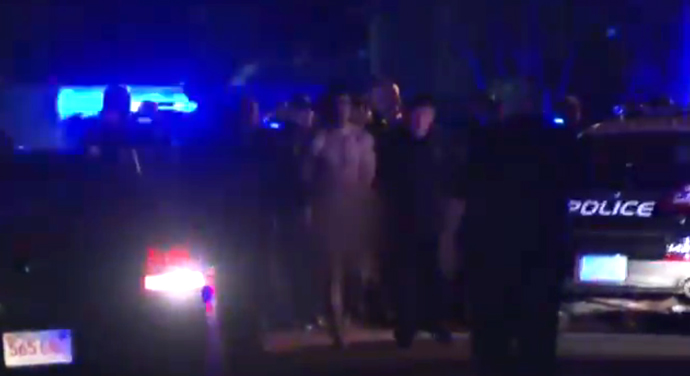 Location of laptops
In an effort to discover the motives behind the deadly attacks, FBI investigators picked through a New Bedford, Massachusetts landfill on Friday, hoping to recover laptop computers that belonged to the Boston Marathon bombing suspects.

The lead to search the landfill came after police interviewed two men from Khazakhstan who knew the terror suspects, law enforcement sources told ABC News under the condition of anonymity. The two men reportedly tipped officers to the possible location of the suspects' laptops.

The Tsarnaev brothers are believed to have visited the men's apartment in New Bedford, Massachusetts after the bombing. Police sources said that a cell phone believed to have belonged to Tamerlan was found in the apartment.

However, the FBI has declined to share whether they were looking for laptops at the landfill, or what was discovered there.

"We were seeking evidence but we are not commenting on the nature of what was being sought or what was found," Eimiller said. "We can confirm that we were there Thursday, Friday and left yesterday."

The search for clues is almost certain to continue for the foreseeable future. A federal law enforcement official told AP on Friday that the FBI was gathering evidence regarding "everything imaginable."

You can share this story on social media: