Ron Paul wants to abolish FEMA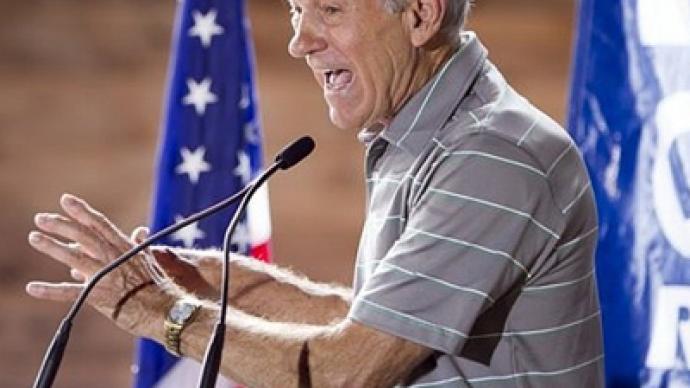 Move over, Federal Reserve. The latest opponent of Republican Congressman Ron Paul is FEMA.
Even in the wake of Hurricane Irene, the presidential hopeful from Texas said this week that abolishing the Federal Emergency Management Agency could only help the country. "FEMA has been around since 1978, it has one of the worst reputations for a bureaucracy ever," Paul said to Fox News on Sunday. "It's a system of bureaucratic central economic planning, which is a policy that is deeply flawed."Speaking only moments after FEMA Administrator Craig Fugate announced how the agency would be responding to those hit by Irene as per the direction of President Obama, Congressman Paul told Fox that the only way FEMA could really help was to call it quits. According to the presidential candidate, FEMA creates more problems than it helps solve.Paul argued that the aid offered up by FEMA, which proved to be insufficient in the case of Katrina six years earlier, offers a false sense of dependency to Americans who rely on the agency for assistance. Despite that dependency, however, Paul says that FEMA often comes up short and on top of that is terrible in debt."FEMA creates many of our problems because they sell the insurance because you can't buy it from a private company, which means there's a lot of danger, so we pay people to build on beaches, and then we have to go and rescue them," the congressman said."We've conditioned our people that FEMA will take care of us and everything will be okay, but you try to make these programs work the best you can, but you can't just keep saying, 'Oh, they need money,' … Well, we're out of money, this country is bankrupt," added Paul.While FEMA has a few hundred million put aside for Irene recovery, the agency will also be suspending assistance to those affected by the tornado that swept through Joplin, Missouri earlier this year. While many Americans are still without homes after this spring's natural disaster, FEMA's current — and only — initiative will be to help rebuild the East Coast at the wake of Irene. Paul thinks that money could be more appropriately applied to fixing the country by withdrawing from overseas initiatives. Speaking to Fox, Congressman Paul said that a billion dollars could be saved by ending military operation in Libya and using that money stateside where Americans are suffering from a disaster that, unlike war, can't be prevented. Two recent polls conducted by Rasmussen showed Paul as the moist likely GOP candidate to go up against President Obama in the 2012 election.
You can share this story on social media: