Mayor refuses FEMA trailers despite Tornado damage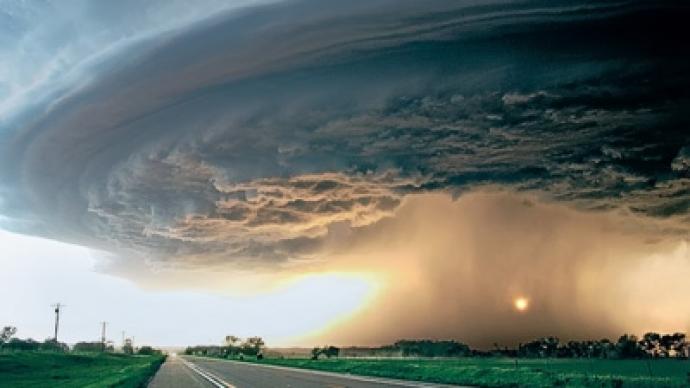 Tornadoes have devastated America's southern states, yet the mayor Cordova, Alabama refuses to allow temporary FEMA trailers into the town to provide temporary homes to those unable to re-inhabit their own houses.
FEMA, the Federal Emergency Management Agency, arrived on the scene to help the residents in Cordova whose homes are no longer standing. James Ruston is one of these residents. Ruston's home was lifted from its foundation is no longer livable. He was in need of temporary housing while he coordinates rebuilding his life. FEMA arrived and placed a temporary trailed on his lot, giving him new found hope, until the city told him the trailers were banned. "People have to live somewhere. What's it matter if it's in a trailer?" asked Felicia Boston, whose friend has been forced to live in a tent since a tornado destroyed his home.The residents of the town are furious. They have staged protests and called for the removal of Mayor Jack Scott. While the city has turned on the mayor, he could care less. He refuses to apologize and refuses to change his decision to ban the trailers. Scott does not want trailers to be in his town, he thinks they are ugly. "I don't feel guilty," he told AP. "I can look anyone in the eye."Cordova was hit by two powerful tornadoes on April 27; the twisters killed more than 300 people across the Southeast – 238 in Alabama alone. Many homes and places of business were destroyed and left uninhabitable. Residents throughout the city who lost their homes assumed they would be aided by the government through FEMA. They would have been, had Mayor Scott not intervened. Other cities which ban similar trailer have granted waivers and allowed FEMA to aid residents. The city government in Cordova refuses. Residents have called town meetings, demanding action, but to no avail. "There are trailers all over here but [Mayor Scott] wants to clean all the trash out. He doesn't like lower-class people," local resident Harvey Hastings told AP."Let the people have a place to live," commented another resident, Tony Tidwell.While the people do not have homes, the mayor has no problem using trailers to replace the police station or other government office. "It's temporary and we know it's temporary," said the mayor. "We're trying to provide services for everyone."Residents however see this as a double standard, noting that they need temporary homes just like the police need temporary offices – key emphasis on temporary. Residents speaking out have no interest in living permanent in a FEMA trailer, they want to rebuild but cannot do so without a place to live. Unable to live and rebuild because of the mayors decision, some are leaving town. "If we're going to have a mayor like that I'll just go elsewhere," Ruston told AP. He has since left to live with a relative outside of Cordova.
You can share this story on social media: