Tornados kills 17 in U.S.
Published time: 2 Mar, 2007 09:35
Edited time: 2 Mar, 2007 12:35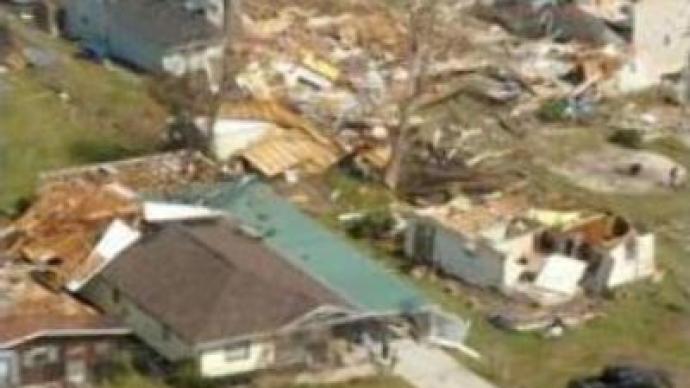 At least 17 people have been killed after several tornadoes rocked the South Eastern coast of the U.S. The deadly weather system was part of a larger line of thunder and snowstorms that stretched from Minnesota to the Gulf Coast.
One tornado ripped through a school building in Enterprise, Alabama, killing at least five people, while another hit a hospital in Georgia, killing two.
A twister was also to blame for the death of a 7-year-old girl in her family home in Missouri.The National Weather Service says parts of Alabama and Georgia remain under threat from further tornadoes.
The U.S. Federal Government is preparing a rescue effort to all areas affected by the storms.