­A selfless man? Romney introduces veep Ryan as 'next US president'
Published time: 11 Aug, 2012 17:02
Edited time: 11 Aug, 2012 21:02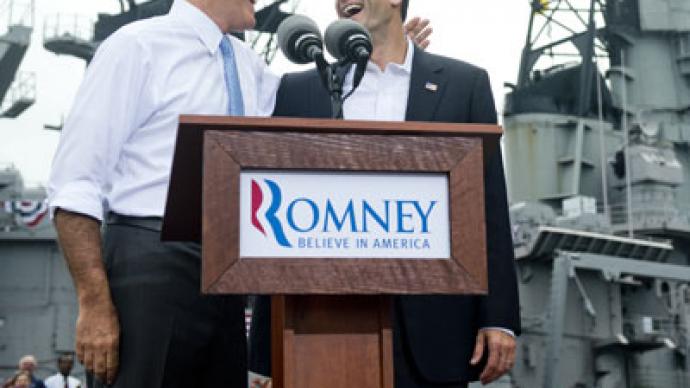 US presidential candidate Mitt Romney on Saturday introduced running mate Paul Ryan as "the next president of the United States." He quickly retracted his statement, saying he made a mistake – but not in choosing Ryan.
After the audience applauded Ryan's entrance regardless of the error, Romney smiled and took the stage to correct himself.

"Every now and then I'm known to make a mistake. But I did not make a mistake with this guy. But I can tell you this, he's going to be the next vice president of the United States," Romney said before a fired-up crowd in Norfolk, Virginia.
Romney's campaign called the new ticket "America's comeback team."
Ryan is the House Budget Committee chairman, widely known for his efforts to revamp Medicare into a voucher program.
Republicans will officially nominate Romney and Ryan at the Republican National Convention in Florida on Aug. 27.
Romney's goof emulates what Barack Obama said four years ago:
"So let me introduce to you the next president – the next vice president of the US of America, Joe Biden."