Student to fight high school over mandatory microchip tracking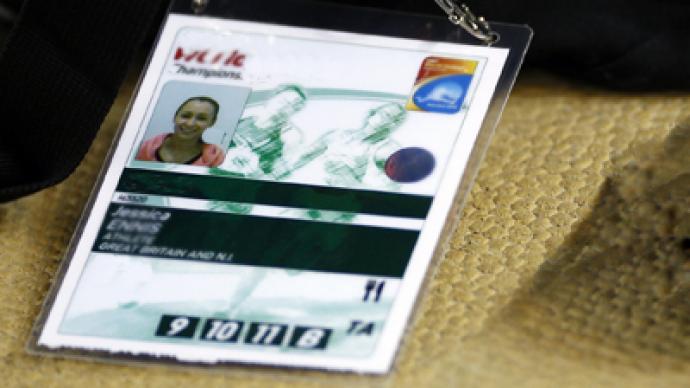 A high school student from the state of Texas will take legal action after being threatened with expulsion for refusing to wear a microchip-embedded identification card to class.
Sophomore Andrea Hernandez is likely to have her last day at John Jay High School in San Antonio, TX next week unless educators there revoke their promise of kicking her out on Monday, November 26. It's only the latest episode in an ongoing war involving the mandatory surveillance of students, and it looks like it won't be the last update given Hernandez's plans to pursue a court order with the help of her attorneys.Earlier this school year, all students at John Jay were asked to start wearing ID badges, each one equipped with a Radio Frequency Identification ("RFID") chip so that teachers there can keep track of their whereabouts on campus. The school told parents that the "Jones attendance office staff will be able to manage attendance reporting more efficiently" by utilizing the cards, because "By reporting increased attendance to the state, Jones Middle School will be eligible for additional funding." So far just one other school in Texas is employing similar rules in order to ideally bring in some more funding, but if the program is deemed a success, the ID cards could soon come to 112 schools in all and affect nearly 100,000 students.Even if asking students to wear the badges proves beneficial for funding, parents and pupils alike are voicing issues with the now mandatory tracking. Hernandez went public with her claims earlier this semester and told Salon that being forced to comply was comparable with being branded with the "mark of the beast." As a result of her refusal on basis of religious principles, she said she was being discriminated by school officials and even told she couldn't participate in the election process for the John Jay homecoming king and queen because she didn't want to wear her badge."I had a teacher tell me I would not be allowed to vote because I did not have the proper voter ID," Hernandez told WND earlier this year. "I had my old student ID card which they originally told us would be good for the entire four years we were in school. He said I needed the new ID with the chip in order to vote."Hernandez's arguments with the school board have continued since the semester started, but now she is reportedly being threatened with expulsion for her ongoing refusal to submit to the creepy surveillance. This week the Rutherford Institute, a Virginia-based nonprofit that specializes in civil rights representation, reports that officials with the Northside Independent School District have informed Hernandez that she will be "withdrawn" from John Jay High starting Nov. 26 if she continues to protest the tracking program. Now the Rutherford Institute says their attorneys "are preparing to seek immediate judicial intervention to ensure that Andrea is not removed from her school as a result of adhering to her religious beliefs and refusing to express approval of the Project.""There is something fundamentally disturbing about this school district's insistence on steamrolling students into complying with programs that have nothing whatsoever to do with academic priorities and everything to do with fattening school coffers," says John W. Whitehead, president of The Rutherford Institute. "By virtue of the First Amendment, students in our society are at liberty to conscientiously choose which governmental programs they will support and which they will oppose. It's a sad day in America when school officials deny someone an education simply because she stands up for what she believes in."As Hernandez's efforts to voice her opposition snowballed, the school initially budged and told her they'd be alright with her wearing a badge that was not equipped with a RFID chip but still contained a barcode that educators could use to keep track of her. Not only did she decline that offer, but the Rutherford Institute says she has been prevented from distributing flyers to her fellow students explaining her grievances."What we're teaching kids is that they live in a total surveillance state and if they do not comply, they will be punished," Whitehead tells the Infowars website this week. "There has to be a point at which schools have to show valid reasons why they're doing this."The girl's father, Steve Hernandez, told WND earlier this year that the school was somewhat willing to work with his daughter, but said that the family is unwilling to "agree to stop criticizing the program" and publically endorse it."I told him that was unacceptable because it would imply an endorsement of the district's policy and my daughter and I should not have to give up our constitutional rights to speak out against a program that we feel is wrong," Mr. Hernandez said.Should the school keep good on their promise to expel Hernandez next week, she is likely to transfer to William Howard Taft High School around 10 miles away where students aren't subjected to a tracking program. The Rutherford Institute says they will immediately seek a preliminary injunction against the district to prevent her from being transferred if they need to.