FBI investigates exiled Chechen militant in connection with Boston bombing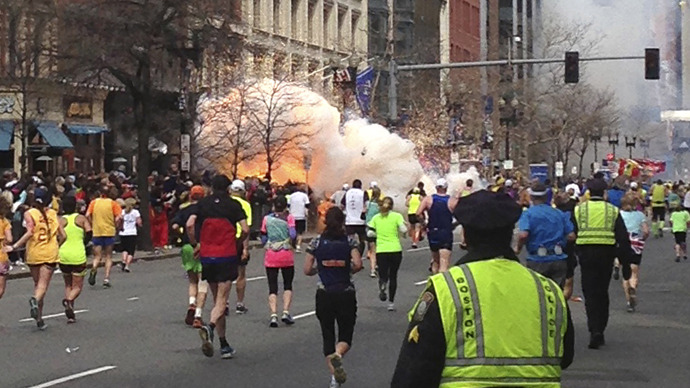 A former Chechen militant who moved to the United States in 2004 admitted this week to meeting with accused Boston Marathon bomber Tamerlan Tsarnaev only weeks before the grizzly terrorist attack.
Musa Khadjimuradov of New Hampshire told Voice of America that he's been regularly questioned by US authorities in the month since a pair of bombs detonated near the Boston Marathon finish line, killing three people and injuring more than 200 others. Investigators believe the act was perpetrated by Tamerlan and Dzhokhar Tsarnaev, two ethnic Chechen brothers who moved to the US from Russia during adolescence.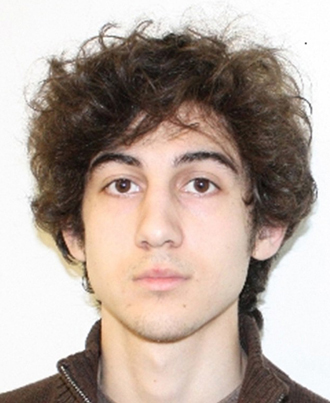 Authorities said earlier this week that Dzhokhar Tsarnaev, 19, penned a confession owning up to the crimes from inside of a boat he was hiding in while on the run from the police. He was charged with using a weapon of mass destruction after being apprehended and is expected in court later this month. His brother, 26-year-old Tamerlan Tsarnaev, was killed during a manhunt for the two men. Now Khadjimuradov says he saw one of those brothers less than a month before the Boston tragedy.
Khadjimuradov told VOA that he spoke with authorities starting with April 29, ten days after the manhunt for the Tsarnaev brothers ended. He has since spoken to investigators on a number of occasions and, earlier this week, had his house searched after agents arrived at his Manchester, New Hampshire residence with a warrant.
Dzhokhar Tsarnaev has reportedly stopped speaking with investigators, but Khadjimuradov told VOA this week that he hasn't avoided interaction with the authorities. Khadjimuradov said he's spoken with agents with both the Federal Bureau of Investigation and the Department of Homeland Security, but doesn't have all the answers they desire about his acquaintance, Tamerlan Tsarnaev.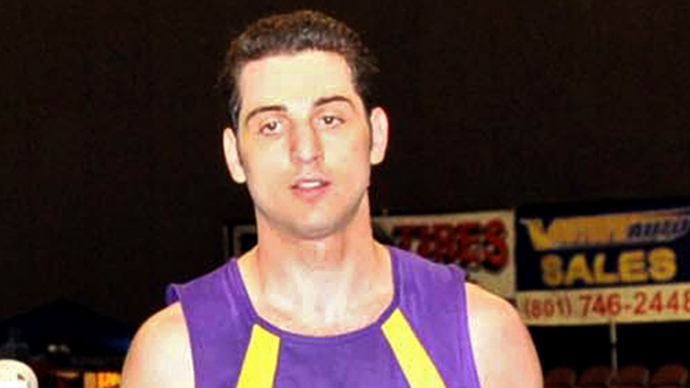 According to Khadjimuradov, federal agents grilled him in hopes of finding any knowledge he may have regarding a Seabrook, NH fireworks store an hour away where investigators believe pyrotechnics were purchased to help build the explosives detonated during the April 15 race.
"They [the FBI agents] saying he [Tamerlan Tsarnaev] has a shooting practice here in New Hampshire, like two or three times," Khadjimuradov said. "So he buy fireworks here from New Hampshire, you know, and he buy some ammunition rounds here in New Hampshire. And before the attack, like three or four weeks, came to my house, so now I believe they thinking like he [was] up in New Hampshire [and] like I tried to help him or do something, you know, like that."
But even if his own past as a militant in Chechnya is one that has authorities asking questions, Khadjimuradov said he doesn't know much about what could have persuaded either Tsarnaev brother to allegedly commit an act of terrorism. Speaking to VOA, Khadjimuradov said there was never any discussion about extremist Islam with Tamerlan Tsarnaev that might have triggered the attack.
"Nothing, never. He never talked about the religious, politics or anything like that to me," Khadjimuradov said.
According to authorities, the surviving Tsarnaev brother said the terrorist attack was hatched in protest of the United States war in Iraq and Afghanistan.
Khadjimuradov moved to the US in 2004 with the aid of the United Nations refugee program. He is paralyzed due to wounds suffered in Chechnya three years earlier and told VOA that he first met Tamerlan Tsarnaev at a Chechen Society of Boston gathering in 2006.
You can share this story on social media: