Blacks and Whites both accuse Disneyland of racism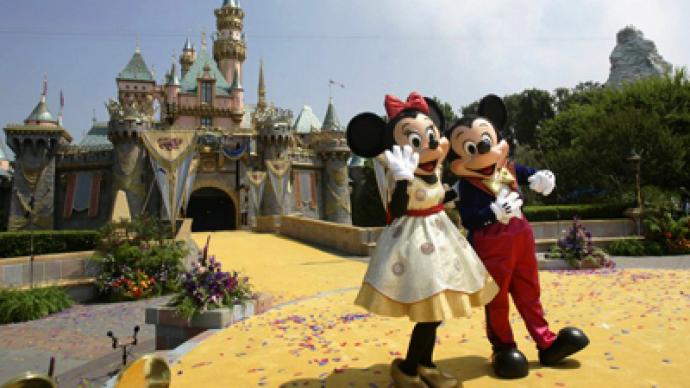 Mickey and his pals have some explaining to do. After going public last week with a discrimination lawsuit he's waging against Disneyland, a California attorney says he's hearing all sorts of allegations about employees of the amusement park.
Since announcing earlier this month that he'd be representing a case that's accusing Disney staffers of racism, attorney Dan Gilleon has had his phone ringing off the hook."I've gotten many emails and voicemails that I'm looking into. What this tells me is this isn't an isolated incident," Gilleon tells San Diego's ABC 10 News.Gilleon made it to the papers earlier this month when he announced that he'd be representing the family of Jason Black Jr., a 6-year-old African-American boy who says he was discriminated against by a Disneyland employee dressed as the White Rabbit from Alice in Wonderland. The Blacks were at the Orange County amusement park in August when Jason Jr. allegedly was refused a hug by an actor hired to play the rabbit."The rabbit was turning his back on me. Then I went up to try to hold his hand, but he kept on flicking my hand off," Jason's brother, Elijan, told KTLA News. "There were two other kids that camp up, and the rabbit showered them…hugged them, kissed them, posed with them and took pictures," the boys' father recalls. "Meanwhile, that made my kids feel horrible."Gilleon says that since going public with the case, he's been approached by others with similar claims. This week, he says the parents of a 5-year-old black child want to sue over a similar account. Nastasia White tells WPTV News that she experienced the same kind of treatment by an actor dressed as Disney character Donald Duck during a recent trip with her son, Razzi."He was sitting there with his arms open, saying, 'Donald, Donald!'" she says. Rather than paying mind to her son, though, she says the actor ignored the child and instead favored a baby in a stroller and then another group of kids."It was done in a blatant and ugly way," the mom claims. According to her, her son asked, "'Why didn't Donald want to take a picture with me?' "Inside, I wanted to cry. This was discrimination," she tells WPTV. The Whites have since retained Gilleon and are discussing a second lawsuit waged at the amusement park. But while the attorney says he's hearing more and more tales as news picks up, he isn't picking on the entirety of Disney, so to speak. "It doesn't mean Disneyland is racist, but they have some people in the company who aren't playing by the rules and are being discriminatory," he tells WPTV. According to the network, Gilleon plans to subpoena Disney to obtain surveillance photo from both the Black and White incidents.
You can share this story on social media: