Barbie killing the rainforest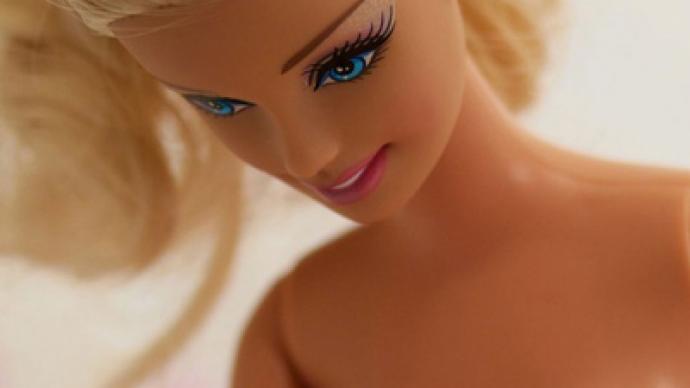 Did you grow up hating Barbie, envious of the darling doll's flawless features, palatial dream house, drop-top convertible and perfect (and plastic) boyfriend?
Now you have a whole new reason to abhor the iconic American effigy that has objectified women for half a century—she's ruining the rainforest!Activists at Greenpeace are launching an all-out war on the 11.5 inch-tall plaything, condemning the doll's manufacturer, Mattel, for accelerating the deforestation of a South Asian haven for wildlife. Greenpeace contests that Mattel Inc., the world's largest toy company, packages Barbie and other children's products in paper that has its root in Indonesian deforestation. Asia Pulp and Paper (APP), the company that provides the materials for Mattel packaging, has allegedly trashed the habitat for tigers, orangutans, tigers, leopards, elephants and other endangered species for two decades now. Now advocates are calling out the toy giant to change their ways. The environmental activists are taking credit for a large banner that was unfurled over Mattel headquarters in El Segundo, California last week. The signage featured Barbie's dapper boyfriend Ken projecting a frown and urging his gal pal: "Barbie: it's over. I don't date girls that are into deforestation." A demonstration outside of the Mattel offices that day led to the arrest of ten protesters. A full-fledged attack on the manufacturer is now underway, as Greenpeace has taken to the Internet to blast the toy company. As pressure is put on, Mattel has since responded, issuing a statement that it is making its packaging suppliers "commit to sustainable forestry management practices." Another statement written on the company's Facebook page says that they have directed their packaging suppliers to "stop sourcing pulp" from Asia Pulp and Paper. Even if Mattel goes elsewhere for their packaging, however, this doesn't mean that deforestation will decelerate. Greenpeace has also linked Disney, Hasbro and Lego as customers of APP.This is far from the first time that Greenpeace has attacked the paper giants. Last year Kraft, Nestlé and three other companies said that they were in the process of transitioning away from APP pulp coming obtained from rainforests after being urged by Greenpeace to do so. Staples, Office Depot and Target have all cut their ties with APP as of late, too.APP has since responded to Greenpeace, calling its allegations that it found mixed tropical hardwood fiber in their products "meaningless." A statement reads that "Indonesia's pulpwood land concessions, legally provided by the Government of Indonesia, include some degraded forests, which are required by law to be developed into plantation." APP also says it plans to use 100 percent sustainable plantation pulp by 2015.Barbie was unavailable for comment.
You can share this story on social media: