Russian kids' favorite a hit at Tokyo fair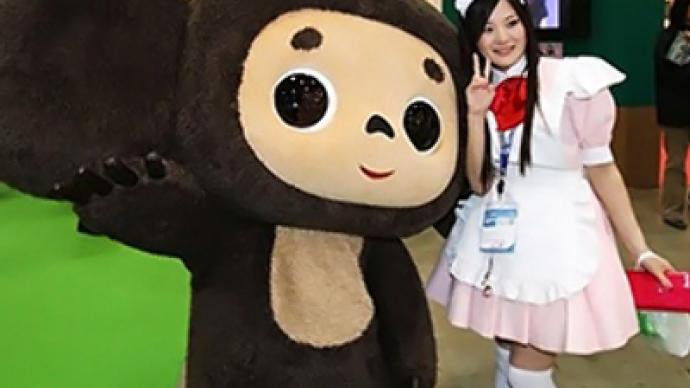 A Japanese animated film centering on one of Russia's most famous cartoon characters, Cheburashka, has become one of the main highlights of the highly prestigious Tokyo International Anime Fair.
The Japanese feature-length animated cartoon revolves around the adventures of the quirky Russian creature with large funny ears, Cheburashka and his friend, Crocodile Gena.
Created back in 1966, Cheburashka was the brainchild of Russia's Eduard Uspensky, author of many popular books for children and whose characters were often turned into cartoons.
The beloved Russian character, worshiped by several generations of Russian children, also enjoys popularity in Japan. In 2001, an old, Soviet cartoon about Cheburashka, made back in the 1970s, was screened in Japan. Since then, the jug-eared creature has become a sought-after character in the Land of the Rising Sun. Its smiley face is often featured on T-shirts, pens, mugs and other souvenirs sold in Japanese toy shops.

It is not the first time Japanese animation artists have turned Cheburashka into the lead character of a film.
Last year they created an animated cartoon series which was screened on several local TV channels.
You can share this story on social media: