Own your own Hitler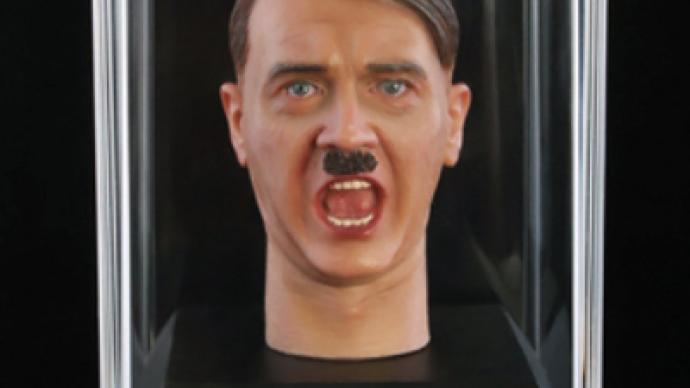 A Hitler the size of a Barbie doll may not be the most obvious item for a toy shop. However, that didn't stop one commercial chain in the Czech Republic from putting it up for sale, reports the Izvestia newspaper.
The shops in the capital of Prague not limit itself to the führer. One can get the reichsfuehrer of the SS, Heinrich Himmler (saber, gun, diary, cigar, three pair of hands in different gloves all included), or a figure of the commander of Nazi African Corp, General Erwin "Desert Fox" Rommel.
The controversial toys cost from 80 to 110 euros. Every doll's box bears a text that the toy is only a historical reconstruction and has nothing to do with Nazi propaganda.
Izvestia reports that the Czech public is divided over whether it is criminal action or just smelly business as usual.
The daily quotes political analyst Miroslav Mareš as saying that World War II ended 65 years ago and selling such collectibles is not a "gross violations of moral norms."
A leading Czech expert on extremism, ZdenÄ›k ZboÃ…â"¢il, on the other hand, argued that such open trade can be viewed as "support of the movements which violate the rights and freedoms of the citizens." The paper quotes him as saying that the fact that such toys are openly displayed in a shop is propaganda of Third Reich ideology.
The dolls are made in China. The company sells figures of Barack Obama, Ernesto Che Guevara and even Captain John Miller (played by Tom Hanks) from "Saving Private Ryan," or sniper Vasily Zaitsev (played by Jude Law) from "Enemy at the Gates," or failed Hitler assassin Claus von Stauffenberg, (played by Tom Cruise) from "Valkyrie."
You can share this story on social media: