Protesters establish new Occupy camp at UC Davis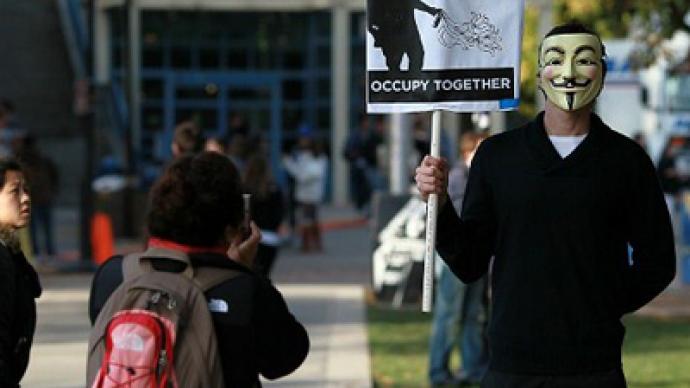 Students and other demonstrators at the University of California at Davis have returned to campus to continue their occupation, despite Friday's pepper-spray assault that led to several injuries and arrests.
In the wake of last week's attack on dozens of protesters by unprovoked police, an encampment has once against been established on school grounds. Failure to vacate from the area last week led to campus police triggering bursts of pepper spray on protesters while they sat peacefully and silent on campus. Two demonstrators were admitted to a hospital and ten were arrested during that day's events.As the worldwide web erupted with media coverage following Friday's incident with videos and photographs of the incident gone viral, outrage has caused attention to be focused at the administration of UC Davis. Two officers within the campus police force have since been put on administrative leave and the school's chancellor has attempted to apologize for the assaults, though students and protesters across the country are calling for the official to resign from her position. "I'm here to apologize. I feel horrible for what happened Friday," Chancellor Linda Katehi told a crowd on Monday. "If you think you don't want to be students of the university we had on Friday, I'm just telling you, I don't want to be the chancellor of the university we had on Friday."In a statement out of the office of the president of all University of California schools, Mark G Yudof warns local campus administrators, "We cannot let this happen again." Chancellor Katehi plans on hosting a town hall-style meeting this afternoon to discuss the events as students continue to press for her resignation. Campus officials have not revealed if they plan on allowing protesters to continue their Occupy encampment into the week.
You can share this story on social media: